Consumer Affairs Victoria warns of fake lotteries
17-01-2012
Australians need to be suspicious when they are informed about a lottery prize. Recently, swindlers requested a man from Victoria to pay $55,000. That amount of money was needed to recover fake administration costs in order to receive a jackpot of $4.5 million.
Fake lottery prize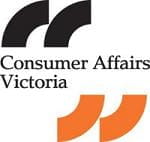 Consumer Affairs Victoria (CAV) revealed that it is one of the largest lotto scams so far. The victim stated that his spouse received an email about the jackpot she supposedly had won. Experts believe it's almost impossible to recover the money as crime syndicates tend to operate from outside Australia.
Cautiousness required
"We advise Australians to be extremely careful when they are informed about a huge cash prize or holiday they allegedly won. Especially when 'winners' are requested to
transfer
money in order to receive the prize. The swindlers collect the money without awarding the prize," according to CAV director Claire Noone.
Lottery scammer from Pakistan
In another recent case, a lottery
scammer
from Pakistan targeted Indian and Pakistani citizens. The Delhi crime branch investigated the swindle and after two years they have traced the criminals. Two businessmen from Noida and Wazirpur provided support to the Pakistani scammer. The crime syndicate duped several Indian and Pakistani citizens.