Clerk uses company funds to finance gambling addiction
20-01-2012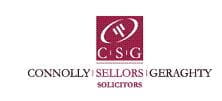 An Irish legal company lost €260,784 after a clerk used the money to gamble. The former employee at the firm, Gary Carroll, now faces three years in jail. Carroll embezzled cheques with a total value of €260,784. The fraud was detected in August 2009. "I'm afraid I have messed up really bad," Carroll told a colleague.
Attempted suicide
After he got caught, Carroll was completely upset and left the company. He went to the Ballybunion cliffs where he wanted to commit suicide. Two nuns managed to persuade the upset clerk. Carroll started
working
at Connolly Sellors Geraghty Solicitors 31 years ago.
Gambling charity boss
In another case, a charity boss stole more than $1 million from its own organization. James Burnes was the leader of the Department Of Emergency and Military Affairs (DEMA). The funds were meant to support families of Arizona soldiers serving abroad. Burnes had a gambling problem and he had confessed that he liked to visit gambling parlors.