Bingo addict stole from disabled mother
30-08-2011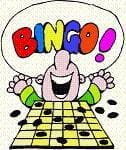 A 51-year-old woman from Doncaster has used her mother's bank account to finance her
bingo
addiction. Her disabled mother, Linda Crane, was shocked by the fact that she had been stolen by her own daughter. The bank informed Crane that she had overdrawn her bank account.
Stole from her mother
Initially, Crane thought that somebody had stolen her identity card to steal from her savings account. Her son, Michael Crane, investigated the matter and discovered that the thief was a relative.
Disabled mother
Crane suffers from a mental illness and gave her daughter permission to manage her money. However, Scott frequently took more than £7,000 from her mother's savings account through internet banking.
Ostracized
Michael Crane (46) commented: "My mother could not send her daughter to jail, but I could. We haven't spoken to Alison since we discovered that she had
stolen
money from my mother's bank account."