50 Cent-themed blackjack game available on Facebook
26-04-2012
Game Show Network Digital, the interactive division of Game Show Network, has premiered a 50 Cent-themed blackjack game. Social networking site Facebook has already added the new game. It will also become available for Android-powered phones, in addition to iPhones.
Unmatched gambling experience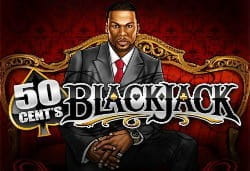 "I'm happy to team up with GSN Digital to develop an unique game. 50 Cent's Blackjack features entertaining elements and ground-breaking functionalities, which guarantee an unmatched gambling experience," the rapper stated.
Build your wardrobes
50 Cent's Blackjack
enables gamers to create their wardrobes and personalize their own interactive avatars. The leaderboard challenges players to take on friends and other fans of the 37-year-old rapper. It remains unclear when the mobile version will be launched.
Exciting twist to social network gaming
"We are thrilled to launch 50 Cent's first social network game. Millions of 50 Cent fans follow their idol on Facebook, and it gives us great pleasure to present them this unique
game
. 50 Cent's Blackjack adds an exciting twist to social network gaming," read a statement from GSN Digital.