Three people accused of cheating at SkyCity Casino
20-04-2012
Three individuals have been charged with scamming a gambling venue in Hamilton, New Zealand. Bo Du abused her position as a roulette croupier at the Hamilton SkyCity Casino, according to police reports. The 32-year-old enabled her two partners in crime to past post by spinning the roulette wheel earlier or more slowly.
More than $7,000 scammed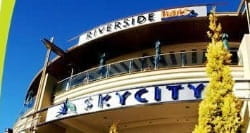 Xiaodong Lu (27) and Zhuo Zhao (31) made approximately $7,000 thanks to the scam. On April 4, Lu took home $1,632 at the
roulette
tables. Subsequently, Zhao walked away with $5,600 in cash on April 12. Du confessed everything and revealed that the trio split the money.
Additional arrests
The Hamilton division is still examining the case, according to internal affairs gambling compliance inspector Derek Hartley. He revealed that more suspects could be arrested in connection with the
cheating
case. Nevertheless, Hartley refused to unveil the number of similar cases.
Gambling, entertainment and food
Gamblers can enjoy 330 gaming machines and 23 tables at the Hamilton SkyCity Casino. The wonderful gambling parlor is open around the clock. Besides all gambling action, Hamilton SkyCity Casino offers live entertainment, in addition to an impressive variety of meals and drinks. The gambling zones are only available to people aged 20 years or older.