Suspect arrested after robbery at Delaware Park
08-04-2011
A woman from Virginia has been assaulted and
robbed
at Delaware Park. The police arrested the suspect who tried to use the stolen bank card. The robber, Deborah J. Burton (46), faces counts of robbery, theft and possession of drug paraphernalia.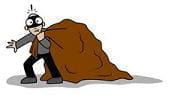 Delaware Park
The elderly woman stated that she was robbed at the toilet of the casino. She explained how the female robber hit her with a handbag, after which she stole her wallet. The bandit then took off, leaving the elderly woman injured behind. The victim informed casino staff about the incident.
Casino robbery
Security staff searched the gambling parlor for her stolen wallet. They came across her wallet in a waste basket and noted that the bandit had taken her bank card. Police detectives concluded that the robber attempted to use the stolen
bank card
at Delaware Park.
Bank card
A security guard saw the bandit in the casino's car park. She was calling the bank to change the identification number. The security guard arrested the bandit and the elderly woman got her debit card back.