Singaporean casino fraudsters escape the Philippines
13-08-2011
The Philippine Amusement and Gaming Corporation (PAGCOR) has revealed that a quartet of casino scammers have fled the
Philippines
. They carried cameras in their sleeves, which they use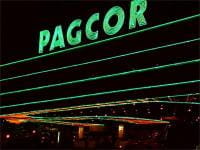 d to cheat while playing baccarat in a Parañaque-based gambling parlor in.
Singaporean casino fraudsters
The Singaporean nationals were charged with fraud and weren't allowed to leave the country. However, they managed to leave the archipelago located in the western Pacific Ocean. The gambling syndicate allegedly gained approximately €3,500,000 at the PAGCOR casino.
Parañaque-based gambling parlor
PAGCOR Parañaque is a gambling venue located in the City of Parañaque. The casino is open around the clock and offers 1,000 slot machines. In addition, punters can choose from many classic casino games like baccarat, craps, roulette and stud poker.