Russian gambling ring bribed prosecutors
05-02-2012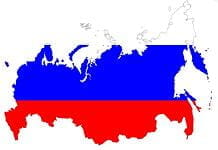 A Russian gambling organization bribed fourteen prosecutors in order to operate several illegal casinos across the country. The FSB security service believe that the operation recorded a monthly turnover of €13 million. "We were forced to fire 14 prosecutors. Our main priority is to banish corruption completely from all ranks," the FSB security service stated. One corrupt prosecutor managed to flee abroad in order to avoid arrest last year.
Russian gambling ring
The FSB security service revealed that the gambling ring operated a chain of illegal gambling dens across 15 cities. The corrupt prosecutors failed to intervene, enabling the gambling ring to make up to €13 million every month.
Bribes worth €1.18 million
Another Russian prosecutor, Alexander Ignatenko, was arrested in southern Poland. He allegedly accepted bribes worth €1.18 million for turning a blind eye.
Russia
has requested the extradition of the former region deputy prosecutor.