Parx Casino steps up against abandoned children in parking lot
22-08-2011
Parx Casino has intensified its efforts to fight the problem of gambling parents who leave their kids in the car. The Pennsylvania Gaming Control Board declared that severe sanctions may be needed. A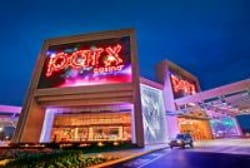 board member said that child protection organizations and the police should also participate.
Extra cameras and patrols
The gambling venue has expanded the number of video surveillance cameras in the car park. Furthermore, Parx Casino has doubled the number of 24/7 security guards in the parking area. Visitors are being informed about the casino's policy with regard to leaving children in the car. Those
parents
will be arrested by the police.
Bike control
Parx Casino reported nine incidents last year, in comparison to three in the first seven months of 2011. The casino management revealed that all three incidents were handled in only 20 minutes. More than 2.5 million people park their automobiles in the parking area yearly. The casino also considers bike patrol, which is more suitable to guard the parking lot.