Ohio ready to catch casino scammers
17-04-2012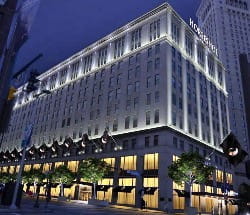 The Ohio Casino Control Commission (OCCC) is ready to grab scammers at the new casinos. On May 14, the Horseshoe Casino Cleveland will be open for business, followed by other gambling parlors in Toledo, Columbus and Cincinnati. Thirteen full-time agents will carry out counter-fraud activities at the Horseshoe. Those state investigators have been trained in cheat detection, in addition to casino
game rules
.
Money launderers
An average number of 13,000 people will visit the Horseshoe Casino Cleveland each day, with a daily turnover estimated at around $800,000. The OCCC expects that money launderers will be the first criminals to try their luck at the new gambling venues. Some casino scammers use sophisticated devices, such as hidden cameras.
5 million visitors per year
Initially, the Horseshoe Casino Cleveland would open its doors on March 26. However, the OCCC postponed the opening in order to license all parties of the new industry. The Horseshoe features 2,100 slot machines, in addition to 65 gaming tables. Furthermore, the new
gambling
venue includes a buffet restaurant, 2 bars and a VIP lounge. The Horseshoe will welcome approximately 5 million visitors each year, according to estimations.