New Sydney-based gambling resort to target Asian visitors
29-02-2012
Affluent Asian gambling fans will soon be able to visit an exclusive casino in Sydney. Australian billionaire James Packer wants to develop a massive casino hotel in Sydney. The $1 billion gambling resort should attract wealthy tourists from Asian countries.
Inspired on Crown Casino
Concept studies reveal that the new hotel casino is inspired on Crown Casino's Mahogany Room in Melbourne. In addition, the complex will feature 350 hotel rooms, a deluxe shopping centre and exclusive restaurants.
More suitable location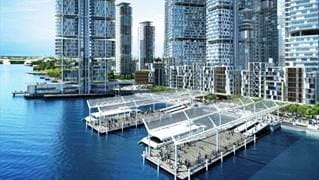 Packer plans to create the gambling resort in the Barangaroo area of Sydney. Clover Moore, lord mayor of Sydney, doesn't support the location of the hotel casino. Moore supports the idea of another first class hotel in Sydney, but she prefers a more suitable site.
No pokies
Insiders unveiled that the new gambling parlor would feature less tables than the Star Sydney Casino & Hotel. However, the casino would focus on table gambles, while visitors would not be able to enjoy
pokies
.
Gambling paradise
The Melbourne-based Crown Casino and Entertainment Complex is considered as one of the world's biggest
casino
resorts. Visitors can enjoy a wealth of casino games, such as blackjack, craps, pai gow, poker, baccarat and roulette. There are 2,500 pokies, in addition to rapid roulette. The Crown Casino is without a doubt a true paradise for gambling fans.