Kelly Osbourne's gambling plans go up in smoke
04-05-2013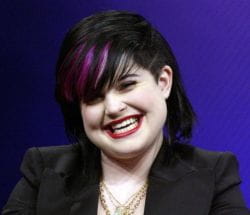 The British TV star Kelly Osbourne has seen her gambling plans go up in smoke. Osbourne wanted to hit the gambling tables at the Sydney-based Star Casino, but she was left with peanuts.
Liar
The 28-year-old star presented her ID, but the security officer didn't accept the identity card. Osbourne expressed her anger on Twitter and claimed that the security guard called her a liar. The daughter of super celebrity Ozzy Osbourne is visiting Australia for a beautiful photo shoot. Additionally, Kelly was interviewed on several occasions.
Beloved family pet
Besides the
disappointing casino experience
, the reality star learned that a beloved family pet had passed away. Kelly couldn't stop crying as the Japanese Chin Maggie was one of their favorite family pets. Maggie took part in the reality television program '
the Osbournes
'. In an emotional Twitter post, the British TV star revealed: "Woke up to the worst news ever! I can't stop crying! It really is an end of an era RIP Maggie!!!"