Indianapolis gambler convicted of casino fraud
14-04-2013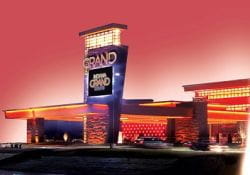 A gambler from Indianapolis will discover what her sentence will be on 30 April after she was found guilty of stealing a player's reward card. The 43-year-old Charlotte N. McGill snatched the card which another gambler had left in an one-armed bandit. In some way she managed to crack the 4-digit PIN, enabling her to take advantage of the victim's casino credits.
Busted thanks to gambling software
The gambler learned about the lost casino credits approximately five hours after leaving his rewards card in the gambling machine. Investigators managed to trace the 43-year-old Indianapolis resident thanks to the software on the
slot machine
. Police officers arrested the woman after consulting CCTV footage. McGill won some cash thanks to the stolen rewards card.
Too simple
McGill was able to crack the gambler´s rewards card as he used an easy-to-guess 4-digit number. A police spokesperson revealed that the simple PIN number was probably the reason why she managed to access the gambling credits. The victim has multiple cards with the Indiana Grand Casino. At this point it's unclear which sentence she faces.