Gambler donates debt-laden mansion to his wife
26-01-2012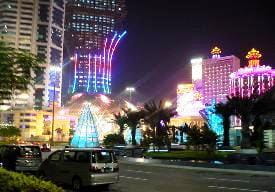 A Taiwanese man decided to sign a promissory note worth $9.68 million to get casino tokens at a Macau-based casino. He subsequently gambled away almost all chips and left the country. The casino operator took the case to court, using the promissory note as evidence.
Shady tricks
The Taiwanese man claimed in court that he had already donated the luxury house to his spouse. In addition, he refused to acknowledge gambling debts as real debts. The Taiwanese gambler also said that the gambling parlor had used shady tricks to decrease gamblers' winning chances. However, the judge decided that gambling debts are real debts as
gambling
is officially permitted in Macau. For that reason, the donation of the house should be repealed.
Main gambling destination
The gambling industry in Macau is a major contributor to the local economy. Gambling was legalized by the Portuguese government back in 1847. That decision has turned Macau into one of the world's main gambling destinations. Since the Macau gambling market was regulated at the end of 2001, many Vegas-based casino operators established gambling parlors in
Macau
.