Defective one-armed bandit too generous
07-08-2011
Punters have taken advantage of a faulty slot machine at Casino Moose Jaw. Saskatchewan Gaming Corporation revealed that the defective gambling machine had cost C$30,000. An honest gambler informed casino staff about the problem with the machine.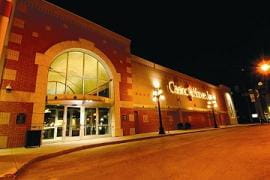 Saskatchewan Gaming Corporation declared that a computer chip caused the glitch.
Extra playing credits
Twyla Meredith, president and CEO of the Saskatchewan Gaming Corporation, believes that casino visitors were aware of the faulty
slot machine
. "Gamblers clearly knew that the machine was delivering extra playing credits. For that reason, we decided to inform the police about the incident."
Glitch cost C$30,000
She continued by saying that gamblers took advantage of the defective machine in April. "A few visitors knew about the glitch, which cost the casino approximately C$30,000," Meredith stated. She added that the faulty computer chip would be investigated in a specialized research centre.
Comparable fruit machines
Saskatchewan Gaming Corporation runs another gambling parlor in Regina. Two comparable fruit machines will be removed immediately if the same fault occurs. It remains unclear if other slot machines had the same error.