Death threat at Harrah's Casino
06-01-2012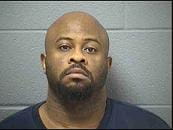 Police report about a rather unusual incident at a Joliet-based casino. A Lockport resident used a plastic fork and a broken bottle to menace his girlfriend. Brad W. McCullum has been accused of sexual harassment, domestic violence and unlawful restraint after the death threat.
Plastic fork and sexual harassment
McCullum and his girlfriend decided to enjoy a meal at their
hotel
room. They got into a fight after she refused to drink straight gin. He also tried to force her to engage in sexual intercourse, according to police reports. McCullum injured his girlfriend with a plastic fork and threatened to kill her. The victim escaped into the bathroom as McCullum wanted money and sex.
False promise
McCullum continued demanding money and the woman promised to withdraw money from a cash machine near the casino. However, she fled and informed security officials who captured the 34-year-old man from Lockport. McCullum was taken to the Will County Jail in Joliet.