Construction workers injured after collapsing casino floor
31-01-2012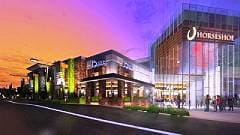 A collapsing floor of a Cincinnati-based casino has resulted in more than 12 injured construction workers. Four of them suffered from broken bones or other orthopedic injuries, while three workers needed operation. It remains unclear when construction of the Horseshoe Casino will be resumed.
Similar incident
More than a month ago, construction workers at the Horseshoe Casino in Cleveland were startled by a collapsing section. Nobody got hurt in that accident. Rock Ohio Caesars is the casino developer behind both casino projects. Opening of the Cleveland-based gambling parlor is scheduled for late March 2012.
2,000 slot machines
The Horseshoe Casino in downtown Cincinnati Ohio will open its doors in spring 2013. Visitors will be able to choose from 2,000
slot
machines and 85 table games. In addition, the new casino will feature an impressive WSOP room, restaurants and amusement.