Casino gambler attempted to escape custody
02-04-2013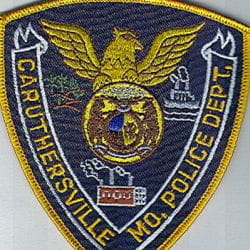 A man from Missouri was gambling at the Lady Luck Casino when a police officer tried to arrest him. An outstanding warrant was the reason for the arrest. However, Caruthersville Police officers were forced to chase Joshua Patterson after he had fled the gambling venue in Bootheel.
Attempting to elude
"Caruthersville Police officers chased a 30-year-old man who had been arrested at the gambling establishment on an outstanding warrant. The man had escaped the gambling venue as he
tried to avoid arrest
," a spokesperson for the Caruthersville Police revealed.
Stun gun
Police officers were forced to use an electroshock weapon after the brief chase. One of the police men was injured during the arrest as Patterson refused to cooperate. The Campbell resident was taken to the Pemiscot County Justice Center. Patterson faces further charges of eluding and resisting arrest.