Casino banker sentenced for stealing $51,860
17-09-2011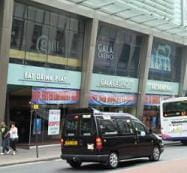 An ex-head cashier stole $51,860 from the Merchant City Gala Casino. Scott Paterson (41) has now been condemned to eight months in jail. He confessed the fraud after an inspection uncovered a cash deficit. Paterson stole reserve chips from the storeroom and added them to the live stock of chips. He pocketed the corresponding value of the added casino chips.
Discrepancy casino chips
Auditors detected the discrepancy on March 8. All cashiers were heard, but none of them could clarify the shortfall. Paterson however, immediately admitted he had caused the discrepancy. "Call the police, I am to blame," Paterson said.
Fraud of $51,860
He also confessed his gambling addiction. Paterson had added reserve chips to those that were used in the casino. He committed the
fraud
in the period October 2010 – March 2011. Paterson misused his position and embezzled $51,860.