Casino bandits detained quickly
02-12-2011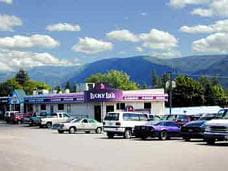 Lucky Lil's Casino has been robbed early Thursday morning. The cashier revealed that the robber took around $300 in cash after which he fled. Police officials noticed a suspicious car near the casino. They tracked the car and found it parked in front of an apartment building. Police officers found a silver firearm in the vehicle.
Two arrests in casino robbery
Kalispell police officials arrested two suspects at the apartment building. Jesus Sonny Din (20) was detained for robbing the casino, while Kyser Curtis Nelson (19) was taken into custody for involvement in the
robbery
. CCTV footage demonstrated how Jesus Sonny Din robbed the gambling parlor. Nobody got hurt during the incident.
20 slot machines
Lucky Lil's is a casino that offers video poker, video keno and around 20 slot machines. This Indian casino is located in Miles City, Montana. Lucky Lil's visitors praise the friendly staff. The casino recently added three new games to its gambling repertoire: Greatest games of the West, Joker's Vault Poker and Medusa Queen of Stone.