13-year-old boy robs casino employee
28-07-2011
An extremely young criminal has tried to rob an employee of the Garlic City Club. The 13-year-old boy was hit in the hand by a bullet and could be sent to a juvenile detention center. Three suspects threatened the casino employee who was waiting in his vehicle. The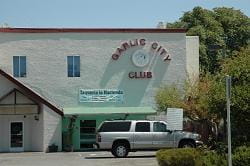 armed robbers demanded cash from the man.
Hit in the hand
However, the casino employee grabbed a loaded gun from inside his car and shot at the suspects. One of the robbers, the 13-year-old boy, was hit in the hand. People living in the area notified the police after hearing gunshots. The casino employee left the car unharmed and was not detained.
13-year-old armed robber
A Santa Clara County police officer arrested the wounded boy nearby the crime scene. The young robber was treated at the St. Louise Hospital. Police officials interrogated the boy and confirmed that he was one of the
suspects
. He now faces attempted robbery counts. His mother picked him up at the police-station after he was set free.