California is the latest state to consider regulated online gambling
13-03-2012
A new act to legalize online gambling in California has been tabled by Senators Darrell Stein Berg and Roderick Wright.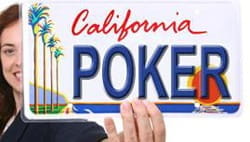 The Internet Gambling Consumer Protection and Public-Private Partnership Act of 2012 was introduced by the two senators on February 24, 2012. If passed, it would allow operators to bid initially for online poker licenses.
Following on from the Department of Justice's ruling that it no longer considers intrastate online gambling to be a criminal activity, California is the latest state to look towards legalizing online gambling within its borders.
A ten-year deal
If passed, the act will enable operators to bid for ten-year licenses. Each licensee would have to pay a $30 million licensing fee, credited against the proceeds from their gross revenue from the first three years of operation.
To begin with, the licenses would only cover online poker. However, after two years, it is possible for the act to be extended to include other popular online games.
A welcome boost to California's coffers
One of the key arguments in favor of the bill is the potential benefits it would offer the Californian state. California's recent budget crisis is well documented, and regulated online gambling would open up other revenue streams.
Proponents of legalized online gambling have argued that that regulation of the market in California would bring in vital tax revenue. The act itself predicts that it will generate as much as $200 million in the 2012-13 fiscal year alone.
However its opponents, most notably some of the resident Indian tribes, have argued that online operators, particularly foreign ones, may take business away from existing land-based operations. This in turn would impact jobs and tax revenue, it is argued.