Dublinbet interview with Paul Derwin
We'd first of all like to thank Paul Derwin, marketing manager at Dublinbet.com, for agreeing to talk to BestOnlineCasino.com today. Dublinbet.com is one of the gambling industry's most exciting new online casinos, specializing in live casino.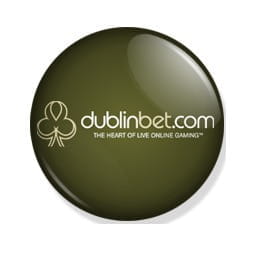 Paul, Dublinbet.com is a name some of our readers may be unfamiliar with. What you can tell us about your online casino and the company's history?
Dublinbet.com is owned by VueTec Ltd, and was launched in 2005, using a live stream coming from the Fitzwilliam Casino in Dublin. At the time, it was the first live casino, and it still remains one of the few online casinos that streams directly from a casino and not a studio.
Back in the day, it was very much ahead of its time, and arguably the target audience didn't have the bandwidth to cope with the live feeds. But now the technology has developed, it's in a good position.
Live casino is something you're pushing in a big way. What is it about live casino that you feel sets it apart from traditional software games?
From the feedback we've got, it's a trust issue for a lot of people. Rather than play RNG (random number generated) games, they'd rather play games where they can see the results with their own eyes.
We stream from a real casino, so we like to think we've got an even greater advantage than those who stream from studios. You could have a friend in one of our casinos, and they could be waving to you, playing at the exact same table as you're seeing on-screen. So that proves the results are real and completely live.
We do have traditional computer-generated games, but the live games are massively more popular. They account for around 85% of our revenue.
So would you say filming from a real casino rather than a studio is a big advantage for Dublinbet.com?
It gives for a more authentic gaming experience. You can certainly feel the atmosphere, it's probably the closest you can get to being in a casino. One of our other advantages is that you're playing with real dealers, and not good-looking actresses. That's not to say to say our dealers aren't good looking, but they're hired for their dealing ability and experience.
Are there any other advantages Dublinbet.com offers players that your competitors don't?
We've recently launched a feature where you can play multiple live games. One of the slight disadvantages of live casino games like roulette is that the pace is often dictated by the people who are actually in the casino. Our multiplay feature allows you to play on one, two or three tables, whether that's via a stream from Dublin or the Isle of Man.
Our site's also available in 12 languages, which allows us to reach quite a big audience. We also offer feeds from a casino in the Isle of Man, so we give our customers plenty of choice.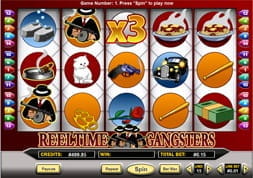 A little earlier, you mentioned you offer software games as well. What can you tell our readers about these?
We develop all our games internally. Our IT team in Australia develop all our games from scratch. We don't buy in any third-party software. Our slots and RNG games have all been developed in-house. We recently launched a whole new range of slots, and our guys are constantly tweaking our gaming engine. So we can be much more responsive to what our customers are asking for.
What's the largest prize ever won on Dublinbet.com, and which game was it for? 
Unsurprisingly, it was won on roulette. We had a player from France back in 2010 who made two €50 deposits, and ended up withdrawing over €62,000. Not bad for a few days' work.
In terms of promotions, probably the biggest we ran was Get Real behind the Wheel, where we were giving away a car. As it happened, the winner was from Greece, and they decided to pocket the €12,000 cash prize.
We do have some sizable winners, which is great. That's what we're about, that's what we like to see.
Do you have a favourite story or anecdote about one of your big prize winners?
This one actually pre-dates me. It goes back to the Get Real behind the Wheel promotion, where we gave away a number of prizes. One of our first Russian players won €1,000 on one draw, and in the next one he won another €1,500. There were over a thousand people in that competition, and this guy happened to win both draws. So his luck was certainly in that day.
Do you have any new games in the pipeline, and what prizes will those games offer?
We're looking at a blackjack multiplayer game, and we're also developing more progressive slots. Our guys in Brisbane, Australia, are looking at how we can develop and introduce other casino games, particularly live games, like craps. We're always looking at new ideas, and trying to be progressive.
Do you have any exciting promotions you'd like to tell our readers about?
We've got our Christmas Cashback promotion, that we also ran last December which was very successful. We're giving customers 10% cashback on any losses incurred in December, so hopefully that will make for a happy Christmas for some people.
We run promotions throughout the year. I think the next one we've got planned is around Valentine's Day, and obviously being Dublinbet.com, we usually do something special around St Patrick's Day. We try and develop promotions on a monthly basis.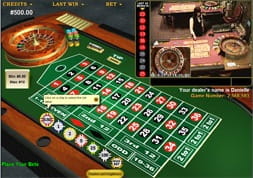 What measures does Dublinbet.com take to ensure that user data is secure, and that the gambling remains fair?
Like any other gaming operator, we take security very seriously. We make sure users' passwords and data are thoroughly secure against any third party access. We won't transfer any funds into a bank account until the member has provided the required identification information.
And obviously we're licensed in the Isle of Man, so we undergo regular audits. We're fully regulated and always make sure our security is up to scratch.
And on a similar note, what measures does Dublinbet.com take to ensure responsible gambling?
We have the option of self-exclusion, and we place limits on deposits, losses and session durations. A lot of these can be controlled by the member, but we work with our members to fix their preferences as they like them, within the regulations.
What can you tell us about Dublinbet.com's future plans?
We have two live feeds available at the moment, and there's the possibility of more being added in 2013. We're also working on a major revamp of our player interface, which will dramatically improve our players' experience, and give them more betting options.
We're also developing a sister site to Dublinbet.com which will be aimed specifically at the UK market. It's going to be available in Pound Sterling, rather than Euros.
Another thing we're looking at is adding more payment options. We're hoping to be one of the first online casinos to offer Mastercard withdrawals. And we're looking to add PayPal as a deposit and withdrawal option. So there's lots going on.
Is there anything else you'd like to tell our readers about that we haven't covered?
I think we've covered the lot! I guess the thing we're trying to push at the moment is the Christmas Cashback. Anyone who signs up at the moment can obviously take advantage of our €100 bonus, but now's a great time to sign up because you get that 10% cashback during December as well.
I'd really just encourage anyone who wants to try out a new live casino to give us a go.
Thank you for your time Paul, and we wish Dublinbet.com every success in the future.