Cherry Casino Interview with Huw Thomas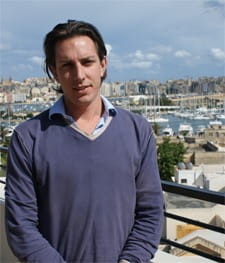 First of all I would like to thank Huw Thomas, Head of Cherry Casino for welcoming
Online Gambling Pal
to come and interview him today for onlinegamblingpal.com. So without further ado, I'll get right to the questions...
How long has Cherry Casino been in operation?
Well thank you for the interview.
Cherry Casino
has been around since 1972 as a brand. That's it, so it was first formed as an offline brand in the Nordic countries. So it is an extremely well established brand in those countries. So 1972, to put it into perspective, that's when the Atari Home Computer was launched so that's going back over thirty years now. It's been around for a very long time now and in terms of online we've been around for ten years now so since 2000. So we were pretty much one of the first waves of entrants into the market. When we're talking about online casino brands and their reputation and standing in the marketplace, we are one of the most credible and probably the most reputable online which is great for us.
Have you always been based in Malta?
Cherry Casino has always been part of Betsson right from the word go, right from the year 2000 it's always been part of Betsson, always based in Malta.
What advantages does Cherry Casino offer compared to the competition?
When you've been dealing with customers for ten years in the online space, the team here understands what it takes to serve a customer. So we are talking about serving a customer through payments and deposits and withdrawals, serving a customer through bigger promotions better games and so we understand that whole space.
The interesting thing about Cherry Casino is not necessarily only the site but the team behind it. You've got quite a small team but we're all casino players ourselves and that does make a big difference. You know I've worked for a number of operators and within those teams, there's often a mix of people who play and those who don't. Here at Cherry we have a small team, but we all play online. So we understand what's going on in the marketplace but when we design functionality for the site and design promotions we look at them…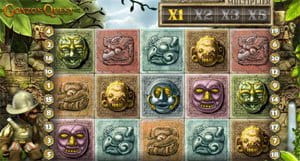 With the user in mind…
Yes quite. And that's the difference with Cherry you know. We are well aware that customers have thousands of sites to choose from right now. One of the ways that we can differentiate ourselves is on our service and promotions. We see a lot of similar games on a lot of similar sites. Especially now with the launch of these gaming platforms, Orbis and GTS and all those guys, all the content and slots content is being distributed across all the operators. So the chance to differentiate on the product level is becoming less and less, so one way to distinguish is through the promotions and through the look and feel of the site.
What is the largest prize money ever won by a player on Cherry Casino and on which game?
Yes. It's a really good question you know. Since we launched we have given out over half a billion dollars' worth in payouts. So in terms of the size of jackpots at the moment, the jackpots are relatively small.  So we're talking about half a million dollar jackpots. But that's about to change. I'm not going to go into specifics about players but from January we're going to have multi-million euro and dollar jackpots so we're talking 2 and 3 million upwards. At the moment our jackpots are in the half a million range. Just on that figure of half a billion payouts since 2000 you don't have to be great at math's to work out there's some big winners in there.
Can you tell us a story or anecdote about one of your big prize winners? I know there's an issue of confidentiality but are there any funny stories or…
Yeah on Cherry in particular there's a lot of confidentiality. I think if you talk to a couple of other operators they are willing to talk about lots of their players. When it comes to talking about player wins, on Cherry Casino we don't talk about them. We don't talk about them because a lot of our customer base are extremely high rollers. They have a particular requirement to remain anonymous, but we'll stick with that half a billion in payouts and that should keep you well happy.
What are the advantages for your players of you being a registered operator in Malta and why did you choose to locate the operation here?
Malta is a great country to operate an online casino from. We're part of the Betsson group and that's why Cherry Casino is based in Malta. Malta has very strict procedures and guidelines that we have to follow. Customers can choose to play with operators out of countries like Costa Rica or Antigua. You play with those operators and you risk losing your winnings. Here in Malta we're part of the EU which gives us the license to operate across Europe. But those strict procedures and guidelines benefit the customer, so it's good for us to operate here and it's good for the customer.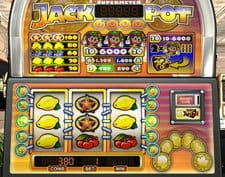 Our readers would be interested to know which are the most popular games among those that you offer?
We've got over 120 non-download games here at Cherry. Two of them are Gonzo's Quest and Jackpot 6000. That said Cherry is lucky in so far as many sites have hundreds of thousands of slots players. We have a really good mix of lots of keen slot players that play those top games, Gonzo's Quest and Jackpot 6000. But we're also a very strong pure casino brand.
Probably purer than a lot of the other casinos out there that focus on a lot of the softer games: bingo, keno variants and scratch cards. We don't focus on that at Cherry Casino. We're strictly a casino so we have a lot of high rolling blackjack and roulette players. When it comes down to the slot players, our customers fall into two camps. We have customers who like to play slots that payout frequently; we call them low volatility slots. I quite like those myself. Then we have a different set of customers who don't mind waiting around for the bigger wins to drop in and those are what we call the high volatility slots customers. Now we have about 40 to 60 games in each of those categories. So if you like your small payouts frequently and your bigger wins less frequently, we've got those too.
Ok fantastic. Do you have any plans in the pipeline to offer new casino games? If so which games and what prizes can be won? You mentioned from January…
That's it. So this is where it becomes really interesting. Cherry Casino was re-launched in January this year so 2010. This year has been all about optimizing the site from a user perspective, making sure that for what we call the "customer journeys" are really easy for customers to use. So when it comes to depositing and withdrawing and transacting with us. We've been making it really easy for customers. In 2011 the focus is all about content for us. So it's all about these multi-million euro dollar jackpots. It's also about lots of new products like Live Casino, Marvel Spiderman slots. On average we're going to be releasing somewhere in the region of like three slots a month from January onwards…
So it's all happening…
Yeah, it's a real big shift for us. Another thing customers have asked us for recently is more currencies. So at the moment customers can transact with us in US Dollars, from January we're going to have Euros, NOK, SEK and GBP as well. So it's going to be a massive start to the year so we are looking forward to that.
What tips can you offer a player when gambling online?
As I said earlier, the Cherry team members are casino players so we've got a couple of good tips here. One is you know check out on the site before you start how long has this company been in business for. Most of the sites will tell you in the
About Us
section. But don't choose a site that's just popped up last year. Cowboys don't stay in business for very long. Cherry's been in business for over ten years. So rule number one, make sure you know who you are playing with. Make sure they've been around for a long time. If they've been around for a long time, the chances are they are a fair organization. So that's the first tip.
The second tip really is, choose a casino that pays out your money quickly. I mean me, as a casino player, that's one of the top things I look for. I don't like casinos that, you know, I win money on the Monday and my actual winnings haven't arrived on my account and it's Friday and it's the weekend and I want to go out. At Cherry we pay out all winnings within 24 hours. There may be a delay on your bank side, but we make sure that all those payments are expedited from our system as soon as you click that withdraw button. So that's number two.
Number three is all about making sure, as a casino player I choose one site where I spend my money, and that is because I want to be recognized at that site for my total spend. Now what some casino players will do is spend a little money at one site, a little money at another site. They kind of spread their spending power across a couple of different operators. Now the way we like to reward our customers is based on your loyalty and how much you spend with us. So my kind of third tip really is, once you've found a casino that you like, spend your money in there and spend all your money there, because that way you'll get the benefit of getting all the rewards…
You'll get more perks from the casino.
That's it. So that's three top tips…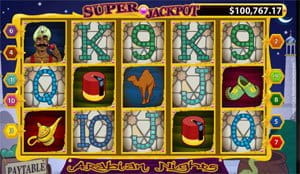 Ok, that's very interesting. How can you reassure and what would you recommend to players regarding data security and fair gaming?
That's another good question and as a player myself, I know that those things are massively important. You know ten years' worth of experience in the security field and online gaming industry, meant that right at the beginning when Cherry was launched, we were among the bunch of operators who had to devise these systems ourselves because there was nobody else doing it. So right from back in the day we've led from the front in terms of developing our own bits of technology. Now that the industry is growing, we have a very comprehensive suite of payment related and data security, tools and technologies that we use to protect players.
I'll give you one little stat about Cherry Casino and that is that we have a large number of VIPs on Cherry Casino. The average length of VIP lifetime with Cherry Casino is four years. That gives you some indication of how highly valuable players who deposit a lot of money with a casino site, how much they believe in Cherry Casino and the security measures we put in place. You know when it comes to fair gaming it's a no-brainer for us. When I think about fair gaming, I think about an off-line example would be a supermarket that sells rotten fruit. It's not going to stay in business for more than a couple of days. It's the same for a casino operator. If you are not paying out winnings or you are not doing something, your customers will soon depart.
That's also true. What does Cherry Casino do to ensure Responsible Gaming and gambling within players' means?
Yes well this is, responsible gaming is part of the Betsson group. This is a huge thing for us. I don't know whether you know but there are annual industry awards for the casino industry. One of the awards is for responsible gaming and that's an award that the Betsson group won last year. We have a department here, Responsible Gaming department that works closely with the University of Malta.
They work with all the accredited industry bodies. We take it very seriously you know, Responsible Gaming is one of the pillars of what we do here at Betsson. But more than that I think it's something that customers expect nowadays. It's not just a great selection of games; they want you to be an ethical operator, true and honest. So it's really important from that point of view that the business is structured so that we can deliver on that promise. So that's really important.
What is the biggest current jackpot you offer players?
Right now we've got a pretty small jackpot in relation to some of the other sites. We've got a half a million dollar jackpot on Arabian Nights which is a fantastic NetEnt slot. For all the jackpot hunters and I have certainly been one of those jackpot hunters. From January, that's going to be when we are going to have those big multi-million ones. We're going to have a lot of promotions in the run up to the launch of those ones. They'll be live from January 10th onwards.
So keep an eye on Cherry Casino in the New Year… What is the pay-out percentage of your casino?
That's a good question. You know how payout percentages work across different products. Payout percentages would be much more on
Roulette
than on
slot machines
for example. In general we aim around the 97-98% mark. We know one thing for sure, the more we pay out the more loyal our customers. There are lots of operators, and I could name quite a few, who do a lot of work on what we call their "margins". So they extract a lot of the value from their customers. We understand at Cherry Casino that in order for customers to stick around we need to be paying them out handsomely. Just to come back to that figure of half a billion dollars' worth of payouts, that's a vast number and not many operators can stake a claim to that. It's a big number.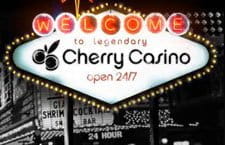 Which current promotions are you running?
We've just launched a really interesting promotion. It's a weekly promotion and it's called Cherry Cash Rewards. Last month we launched a little process which happens on logout. So when a customer logs out from Cherry Casino, they get presented with a little feedback form and they can tell us what they are looking for from us. It's been really useful. Over the last month I've had probably 200, 300 emails from customers through this piece of functionality. One of the things that the customers asked from us were regular weekly promotions, and we thought well we've got a number of ways to do this. So every week there is a different promotion in a different part of the casino.
One week it might be on our jackpot slots, the next week it might be at the
blackjack
tables, the following week it might be at the roulette tables. We kind of go round the whole casino, a different one each week. If you're a VIP player you can get up to $500,000 bonuses. We keep it fresh that way. Also the promotion and the size of the bonus you get will vary depending on how much you have been playing in the last month or so, so it really rewards the truly loyal customers. So that's worked really well and the take up on that has been. It's been a real pleasant surprise in fact, we weren't entirely sure.
And it's a great way for you to get feedback as well. Can you tell us about your future plans for Cherry Casino?
We've touched on a couple…
Are there any further things we have not covered that you would like our readers to know?
There's just one kind of final thing and we've mentioned it a couple of times. We have a little strapline at Cherry which we try and promote to customers, "The more you play at Cherry, the bigger the rewards." That's something we are going to take forward into 2011. We're going to start doing more of that. We're going to start to really bump up the size of the promotions, depending on how long you've been with us, depending how often you visit the casino, which games you play. So the action within the casino is going to drive all the rewards. That's a slightly different approach from some of the other operators and hopefully it will keep the customers coming back for more.
Great! Well thanks and on behalf of the whole team at Onlinegamblingpal.com, I would like to thank you again Huw for taking the time to answer our questions and for the unique insight you have given us into Cherry Casino. Good luck for the future!
Thanks for your time!