Nevada enacts online gambling legislation
Regulated online gambling has taken a big step forward in the USA, after Nevada's state governor formally approved a bill that authorizes interactive gambling both within the state's borders and, potentially, beyond them as well.
An historic day for Nevada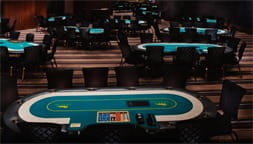 After last-minute negotiations in Nevada's assembly and senate, governor Brian Sandoval signed off on the bill AB114, describing it as "an historic day for the Great State of Nevada".
Under the terms of the law, gambling operators can apply for licenses to offer interactive gambling within the state, as well as online poker to customers in states that sign an agreement with Nevada permitting this. Although some changes were necessary to ensure it was able to pass.
These compromises include the license fees. As before, operators will be required to pay an initial license fee of $500,000, with renewals running at $250,000. However, the Nevada Gaming Commission will be able to set its own fees in future within prescribed limits. Initial licenses fees can vary between $150,000 and $1 million, while the lower and upper limits for renewal fees will be $75,000 and $500,000 respectively.
Additionally, the so-called 'bad actor' clause has been amended. Under the amended terms, operators that offered gambling products to US consumers will still be prohibited from applying for a Nevada license. However, rather than blocking them for ten years, they'll only be prohibited from applying for the first five years following AB114's enactment. They'll also have the right to appeal such bans.
Outer-state licensing
Arguably the most interesting element of all, however, is that Nevada-licensed operators will be able to offer online poker products to customers outside of Nevada. In order to do so, an agreement must exist between Nevada and the state(s) in question. Additionally, further regulations to ensure this is handled properly will be necessary. But once in place, Nevada-licensed operators will be able to offer poker in those states.
This will be good news for Nevada's gambling operators, 19 of which have already been granted such interactive gambling licenses. These include Caesars, MGM, Bally Technologies, Lottomatica, WMS and International Gaming Technology.