Online gambling law Sweden
Like many European Union member states, Sweden finds itself under mounting pressure to open up its online gambling market to bring it in line with European competition laws. But unlike many states, Sweden is refusing to bow to this pressure.
| | |
| --- | --- |
| Sweden | |
| Population | 9,514,406 |
| Language | Swedish |
| Online gambling regulation | Gaming Board of Sweden (Lotteriinspektionen) |
| Currency | Swedish Krona |
| Legislative authority | Riksdag |
| Percentage of population online | 91.00% |
Latest articles
Legalized monopoly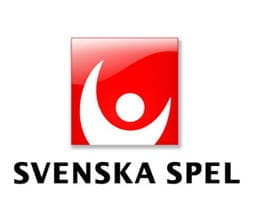 Technically speaking, online gambling is completely legal is Sweden. However, there is only one licensed gambling operator, the state-backed Svenska Spel. This is enforced by two laws: the 1994 Lotteries Act, and the 1999 Casinos Act.
Under the current law, the promotion of unlicensed gambling services is deemed to be a criminal offence. The law was amended in 2002 to include online gambling, principally to enable Svenska Spel to offer such services.
Sweden's traditional justification for maintaining this state of affairs is that by forcing its gamblers to gamble using a state-owned monopoly, it protects them from the ill-effects of gambling, and the industry from money laundering and other illegal activities.
Although many gambling operators target the Swedish nonetheless, the state has proven itself willing and able to take action where it can. In the past, this has included the criminal prosecution of newspaper editors whose publications have run adverts for unlicensed gambling operators.
In the Europe Commission's crosshairs
Like many of its fellow EU members, Sweden's gambling regulations have come under fire from the European Commission, which claims they contravene European competition laws. In 2007, The EC formally demanded countries such as Greece, Hungary and Sweden open their gambling markets up to competition.
But although there have been frequent rumors that Sweden will do this since then, it has shown little or no serious desire to amend its laws accordingly.
Sweden's thriving gambling industry
Sweden's reluctance to regulate online gambling is itself somewhat ironic, given the country's thriving, privately owned online gambling industry. Notable companies include operators Unibet and Betsson, and software companies Boss Media and NetEnt. Yet despite this being a growth industry for the country, these companies' activities remain unregulated in their own market.
This is in stark contrast to current monopoly holder Svenska Spel. This has struggled for several years now, due largely to the overly restrictive terms of its license. According to Svenska Spel's CEO Lennart Kӓll, this leaves it unable to compete against unlicensed rivals.
A long road ahead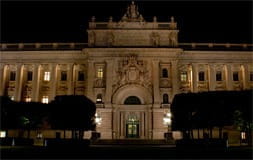 As in Germany, it seems unlikely that the far-reaching changes being demanded by the European Commission will be implemented in Sweden in the near future. As long as this remains the case, it is likely to result in legal action against Sweden in the European Court.
However, there are some signs that Sweden's political parties are coming around to the idea of opening the country's gambling market up to competition. The most recent example is the Christian Democratic Party, which had previously been opposed to this, is now changing its position. The Moderate Party has also voiced its approval for the liberalization of Sweden's gambling market.
Nevertheless, it seems unlikely that much will change in the short term.
Timeline
2012: The Christian Democratic Party declares it may be open to Sweden's online gambling market being opened up
2009: Svenska Spel estimates suggest Sweden has the fourth largest online gambling market in Europe, at SEK 4.2 billion
2008: Swedish Supreme Court grants Aftonbladet's editors the right to appeal against their prosecution
2008: Sweden refuses to regulate online gambling market in accordance with the European commission's demands
2007: The Moderate Party declares its support for the abolition of Svenska Spel's monopoly
2007: European Commission formally demands Sweden opens its gambling market to competition
2006: European Commission formally requests information on Sweden's gambling laws
2006: An official enquiry concludes there's nothing much Sweden can do to prevent offshore online gambling operators from catering for Swedish consumers
2006: Metro, Expressen, Slitz and Spray are warned about running adverts promoting unlicensed gambling operators
2005: Svenska Spel granted permission to introduce online poker
2005: the editors of the Expressen and Aftonbladet newspapers are fined SEK 50,000 by a Swedish court for running adverts from foreign gambling operators
2004: Swedish court rules that Swedish gambling laws adhere to European Union laws on gambling monopolies
2002: Lotteries Act amended to include online gambling
1999: Casino Act passed
1997: Svenska Spel founded following merger of state lottery with Tipstjänst
1994: Lotteries Act makes promotion of unlicensed gambling services a criminal offence