Blackjack odds and blackjack house edge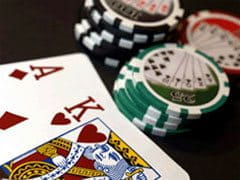 Blackjack differs from other casino games in that chance is not the predominant factor. Applying a good strategy and using the knowledge acquired on this site, you can significantly increase your chances of winning. It is essential to estimate the odds during a game of blackjack in order to make the right decisions, that is to say the decisions that will help you to win more often.
There are many elements that affect odds: the players' decisions, the dealer cards, but also the different blackjack variations including specific rules have an impact on the game.
Put your blackjack odds knowledge into practice at 32 Red
32 Red
offers fantastic casino action, along with a $32 bonus for every $20 deposit!

Play blackjack now at 32 Red
Blackjack rules, odds and house edge
The different blackjack variations all have features that affect the odds. Most of these variants are exciting because they enable players to win parallel bets, or have special rules which make the game more interesting. We should keep in mind that these rules affect the odds and therefore the benefit of the player.
Here are the main rules and variations that have an impact on the odds.
Number of decks
An important element is the number of decks (card games) used in a game of blackjack. A large number of decks decrease the players' odds of winning.
Dealer action on a Soft 17
Depending on the variation of blackjack that you play, the dealer will hit or stand on a soft 17 (a hand totaling 17 points with one ace). If the dealer hits on a soft 17, the house advantage increases by an additional 0.2% over the player.
Splitting and Re-splitting
The
casino's
rules on splitting can also impact the odds significantly. For example, if you're allowed to double after a split, then the odds of you winning increase. Similarly, if you're allowed to split or re-split aces, this increases the odds significantly, as does the possibility of re-splitting up to four hands rather than only two – which may be the case in certain casinos.
Blackjack payouts
The payouts for a winning blackjack are clearly indicated when you sit down at a blackjack table. In most cases a winning hand is paid even money (1:1). However, in the case where a player wins with a blackjack they win 3:2, hence the inscription on the blackjack table that reads "Blackjack pays 3:2".
For instance, if a player places a bet of $100 on a hand and wins with a blackjack, they will receive $150 on top of their initial bet. But in some cases it can also be paid six-to-five. It is clearly to the advantage of the player to play at a table that pays out 3:2 for a winning hand, so it is important to check this when choosing a table.
Rules for doubling down
Some blackjack variations allow the player to
double down
if his hand totals a predetermined score. If the player can only double down on a nine, ten or 11, the house advantage increases by 0.09% for an 8-deck game, and by 0.15% for a single deck game. If the player can only double on ten or 11, the house advantage increases by 0.7% for an 8-deck game and by 0.26% for a single deck game.
Double down after split
If the
casino
allows the player to double down after splitting a pair, the latter will have an increased advantage of 0.13%.
Re-split
Many casinos allow players to re-split cards of the same value after having splitting a pair. This helps to increase the player's advantage, especially if the aces and eights can be re-split. If the casino allows you to re-split aces, it increases your advantage by 0.03%.