Online Soccer Betting
Betting on soccer is as old as The Beautiful Game itself. There's no better way of increasing the intensity of a match than placing a bet on it! And there's certainly no sweeter feeling than watching your team win, and you beating the bookies at the same time! But there's more to online soccer betting than just predicting the outcome of a match. Thanks to the internet, it's now possible to bet on cards, penalties and much, much more! Let us introduce you in the exciting world of online soccer betting!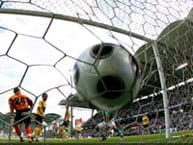 Betting online is best
The advent of the internet has revolutionized sports betting. Nowadays, betting on your favorite team takes seconds, and can be done on your PC or mobile telephone.
Nevertheless, betting on soccer is a serious business. There are numerous bettors who earn a living from sports betting. A seasoned pro will follow team news and transfer gossip closely, and predict the outcome of matches. For such people, making a living by following the sport you love is the best job in the world.
Online soccer betting at Unibet
Unibet is one of the leading online bookmakers (sometimes referred to as "bookies"). Since 1997, it has amassed over 2.5 million satisfied customers. It is quoted Sweden's stock exchange, and has won the European Sports Betting Provider of the Year at the annual eGaming Awards in 2006, 2008 and 2009.
Unibet is best known for its original wagers. Unibet frequently appears in the media, offering quirky bets, such as where Belgian football team Club Brugge's new stadium would be built. The media coverage this generates is key to getting its name out there.
Unibet also offers handsome welcome bonuses of £40/€50, ensuring new members receive a warm welcome.
Sports betting remains Unibet's core business, although it also caters for casino, poker, bingo and skill game players as well. The casino especially is of note, featuring over 70 games – enough to ensure it can compete with the biggest online casinos. For a comprihensive overview of its casino, please check out our Unibet Casino review!
Live betting
Rather than simply being a mere extension of it, soccer betting has revolutionized the online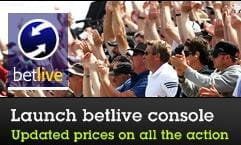 betting industry. The internet has meant that bookies have been able to offer their services to a far wider audience. But crucially, it has also improved the experience, too. Unrestricted by opening hours, and due to the centralised nature of the betting, live betting is the industry's latest innovation.
Live betting matches are streamed live. Not only does this allow bettors to follow the game live on their PCs and smart phones, it means they can also bet on it in real time as its events unfold. At present, not all games support live betting, but it's fast becoming commonplace for most major league and international matches.
More and more online bookies are now offer live betting. However, Unibet is the industry's live betting specialist.

Multiple betting options
The amount of possible bets is enormous. Betting on the outcome of a match is still very popular. Predicting exact results, or predict whether the home team or the away team will win or draw, are just a few examples of possible bets.
For those seeking serious winnings though, there's always the multi-bet. This sees you putting a wager on more than one game. The odds are steeper, but get it right and you'll net some serious return on your cash!
Internet betting also offers exciting, off-the-wall bets. Predict if a penalty is going to be given during the game, predict which team receives the first yellow card, or predict which player will be substituted. All bookies listed on BestOnlineCasino.com offer special bets.
Start betting online today
Are you interested in the ultimate soccer better experience? Would you to make the thrill of live football as intense as possible? Register today at one of our leading online soccer betting providers, and you'll be treated to the most thrilling soccer experience around.