Withdrawing your winnings
If you've reached this stage of our newbie's guide, then there's a good chance you have won some money. If so, congratulations! As a result, you are now ready withdraw your winnings.
In the following guide, we'll take you through the various steps of how to withdraw your money.
Fulfilling the wagering requirements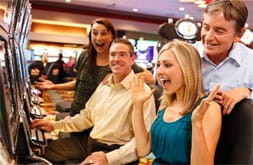 In order to transfer your winnings to your bank account, you will need to meet your online casino's wagering requirements. These will be outlined in its terms and conditions.
To check these, do the following:
If you copied and saved the terms and conditions when registering, open up the file they're saved in.
If you did not, you should be able to find them within the software you downloaded, or on the online casino's website.
If you satisfy the requirements, then you can go about withdrawing your cash. The necessary steps are usually clearly described on the casino's website or software. Most casino lobbies offer a 'cash out' link, which lists the methods available.
Withdrawal methods
As with payment methods, online casinos offer various options to withdraw your money. Indeed, many are identical to the payment methods.
These include:
Wire transfers.
Credit and debit cards. Please note that Mastercard does not process withdrawals. Likewise, not all VISA cards can process withdrawals. For further information, please contact your card issuer.
E-Wallets such as Neteller, Moneybookers, etc.
When using one of these withdrawal methods, especially for the first time, you may be required to provide various details. These may include:
Account details, such as your bank account details, or credit card number.
Proof of identity.
Evidence that the credit card you entered is your own. If this is required, please remember to obscure all but the last four numbers of the card number.
Patience is a virtue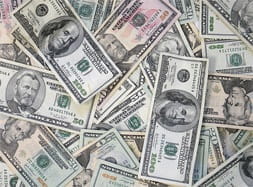 As with any financial transaction, it can take time before the withdrawn funds are credited to your bank account. This can vary from one casino to the other, and also depends on the transfer method used.
In general, transfers take a minimum of 48 hours to process. During this time, you can cancel the request and have the funds re-credited to your online casino account. Some forms of transfer can take up to seven working days to process.
Most online casinos' websites and/or software contained more detailed information on their withdrawal options. This usually includes estimates on the amount of time it takes to transfer money. Alternatively, you can also contact your casino's customer service for further information.
We hope this guide has answered your questions regarding withdrawal methods.

Return to the Newbies section first page.