Opening a casino account
Once you have chosen which online casino site you wish to join, you'll need to register for an account. You'll find a registration option either on the site itself, or in the software you downloaded.
The practice or 'fun' mode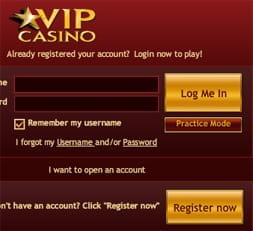 Once you have registered and logged in to the casino, you'll be asked if you wish to play for real money, or in practice/fun mode. As the name suggests, if you choose the latter, you'll be playing for virtual money.
Obviously, this means that any 'winnings' won't actually count. But equally, any losses you incur won't count either. This makes it an ideal means of familiarizing yourself with a casino and its casino games in a safe, secure way.
Not all games are available to play in practice mode, but most are. And in the unlikely event of you finding the casino in question not to your liking, the only thing you'll have lost is time.
The practice mode is also useful for existing players wishing to test new casino games before playing for real money.
Deposit money into your casino account
Once you feel ready to play for real money, it's time to deposit some money in your account. This is the point at which you'll receive your welcome bonus, which gives you a bigger bankroll to play with.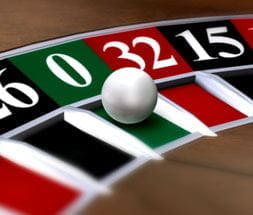 Irrespective of whether you're using a download or no-download casino, as soon as you've logged in, you should see a button or link to deposit money right away. The exact name of these varies from casino to casino. But if you look out for an option called "account", "bank", "deposit", or suchlike, you should find the corresponding menu.
You'll then need to select a payment method. All reputable online casinos accept all major credit cards, and many accept payments via e-wallets, debit cards, online checks and bank transfers, too.
When entering the payment details, it's imperative that you enter them correctly. Failure to do so will not only affect your ability to deposit funds in your account. Many online casinos generally insist players withdraw winnings via the same channel they deposit money – so it may also affect your ability to get at that big win, too!