Casino winners guide
Welcome to the BestOnlineCasino.com's Casino Winners Guide. In this guide, we'll outline the basics skills that will help you leave an online casino a winner. Below you'll find summaries of the most important points that will help you in this regard.
Once you've mastered these, you may wish to consult BestOnlineCasino.com's strategies section.
A game of chance
Gambling is a game of chance. There are some well-known manuals about systems for winning at the Roulette table, the Craps table and the slots machines. However, these can't guarantee success.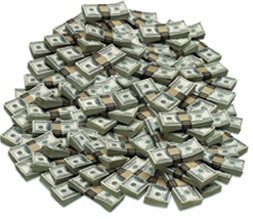 Fundamentally, there is always a chance you'll lose.
Tip: Blackjack is the online casino game with the best chance of leaving the casino a winner.
Know your limits
When gambling online, it is imperative that you set limits and stick to them. The first rule is to only deposit an amount you're prepared to lose. Should you lose that amount, it's then time to walk away.
The second is to set a limit on the amount you're prepared to win. When you're on a winning streak, it can be hard to imagine it coming to an end. Sooner or later though, it will. So once your winnings reach the level you've specified, it's time to call it a day.
Following this rule will minimise losses and ensure that you don't squander your winnings. This may seem obvious, but there are too many players who get overconfident when winning, or play on in the hope of recouping losses. This is a dangerous tactic.
Learn the games
It may be stating the obvious, but familiarizing yourself with a game's rules is essential if you're to be successful playing it. BestOnlineCasino.com features extensive guides outlining the rules of all the big casino games. These can be found in our casino games rules section. Once you know the rules of a game, your chances of being successful at it will increase.
And of course, you should practice these games, too. Nearly all online casinos have free-play modes. The money you'll play with will, of course, be fake. However, this allows you to play and learn without the risk of losing money.
Once you've grown accustomed to a game, you can then play online for real money.
Don't drink and gamble
You may recall James Bond drinking a vodka-Martini while playing poker in Casino Royale. In reality, drinking and gambling never mix well. We strongly advise you not to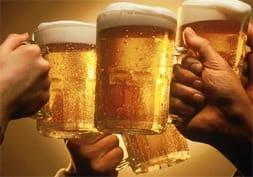 gamble after drinking alcohol.
Alcohol can make you reckless. This may result in you spending – and losing – more than you would otherwise deem sensible. This can make for an unpleasant surprise the following morning. The best way to avoid this is not to drink and gamble in the first place.
Don't borrow money to go gambling
The worst thing a gambler can do is gamble with borrowed money. Never gamble with money you cannot afford to lose, or don't have in the first place. Gambling should be for entertainment only. Think of the consequences when setting your budget. Can you still afford to shop, or pay the rent/mortgage if you lose that cash? If the answer is "no, I can't", don't gamble with it.
And finally, have fun
Most importantly of all – enjoy yourself! While winning is nice (especially when you land a big win), ultimately, gambling is supposed to be fun regardless of the outcome. Less than 0.01% of online casino players actually gamble for a living – everyone else is in it for the fun of playing.
Now you've read our Casino Winner's Guide, you're all set! Remember to learn the games before you play for money. And when you do, remember to set your limits, and to only play when sober. But above all else, remember gambling is a game of chance – and that it's only a bit of fun!

Next chapter: The most popular gambling games