Development of Live Casino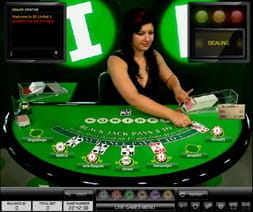 Fifteen years ago online casinos first started appearing on the internet. Since then online casinos and the industry that sprung up around them have become part and parcel of the internet landscape leading innovation while providing quality entertainment. It is one of the internet industries that has developed the most over the last few years.
Birth of live casino
The development of software able to deliver the live casino experience via webcam has meant that in the past few years online casinos have started offering live dealers and croupiers via live streaming directly into casino players' homes. Live casino has already proved to be a great success and its popularity continues to grow. Live casino is currently offered by many of the main online casino operators in the industry such as Unibet.
Live Casino Timeline
Here is a timeline of the major developments in the online casino industry over the past decade that has seen the birth of one of the largest internet based industries. The latest development is live casino which is one step closer to bringing the land based casino experience into our homes. Who knows what the future will hold for this young industry:
2000 – Gambling licensing authorities set up around Europe
2003 – eCogra is launched and the first live dealer software is offered by Playtech
2005 – The United Kingdom opens up its market to online gambling
2006 – New live dealer software from Evolution and Microgaming
2007 – Live blackjack and live roulette are available for the first time on Sky TV
2008 – Major online casino operators start offering live casino games
2009 – Latvia establishes itself as a key European location for live casino
2010 – Live casino games become a standard offering for all major online casinos
2010 – Evolution Gaming predicts staff count to rise from 400 to 1,500+ by 2013
2011 – Strong growth in Europe (notably UK and Italy), Canada, Mexico and South America
2012 – 140 online casinos feature live casino sections, up from 15 in 2008, says Bet365
2012 – Evolution Gaming launches its first live slot machine
What does the future hold for live casino?
The online casino industry, still in its infancy, continues to lead innovation finding new ways to use technological progress to improve the online casino player experience making it ever more user-friendly. Where it was once a rarity, now it's common for live casinos to offer games with real croupiers and dealers in different languages. 

The speeds at which innovation and developments occur make it difficult to project what may happen in a not too distant future. A good example of this are live slots, the first of which launched in October 2012. So who would dare to guess what the future of best online casino gaming practice may look like?
With the advances being made at the present time with 3D television which is set to become standard in every household, we may soon see online live casino platforms offering games with live dealers in 3D and most probably THX Dolby Surround Sound capabilities. Imagine entering a 3D live casino.
This would bring a whole new level of entertainment and competition to traditional land based casinos.
The future is bright!