South Point set to become Nevada's first licensed online poker operator
Nevada's Gaming Control Board has recommended South Point become the state's first licensed online poker operator – a potential milestone in the drive to legalize online gambling in Nevada.
Approval pending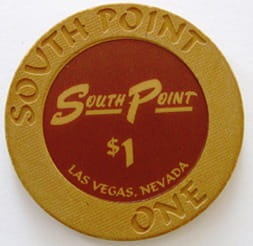 Following a year of lobbying by South Point, a three-man panel on the board voted in favor of recommending that the Vegas-based casino be issued with a license. This is expected to be granted by the Nevada Gaming Commission on 23 August.
While final checks will still be required, this should clear the path for South Point to become Nevada's first fully licensed, real-money online poker operator, manufacturer and service provider.
Proprietary software
Although South Point isn't the only company to seek an online poker license in Nevada, it has been able to steal a lead on its rivals. South Points proposed site will use its own proprietary software, including geo-location software which should help ensure its operation remains intrastate.
By contrast, South Point's rivals have sought partnerships with established software providers.
South Point already operates a free-play poker site, although the company would keep its real-money poker operation separate from this. Customers will also be able to make deposits and withdrawals for the site from cages in South Point's land-based casino in Las Vegas, as well as online.
Key breakthrough for online gambling
Although it will need to pass further inspections before the site can go live, the issuing of the license would be a major milestone for online gambling in Nevada. Present laws mean only licensed land-based casinos can offer such games in Nevada.
Now it seems the state's gambling industry is on the verge of finding a way of making this work online as well.
Should all go according to plan, South Point's online poker service could be taking bets as early as this fall.