Online gambling law India
At present, online gambling in India remains almost entirely unregulated. Nevertheless, an improving internet infrastructure and an expanding middle class means online gambling is growing in Asia's third-largest economy.
| | |
| --- | --- |
| India | |
| Population | 1,210,193,422 |
| Language | Hindi, English |
| Online gambling regulation | None |
| Currency | Indian Rupee |
| Legislative authority | Parliament of India |
| Percentage of population online | 10.07% |

Latest articles
Ancient laws in a modern era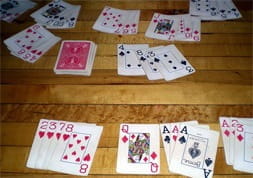 As in many Asian countries, most forms of gambling – including online gambling – remain largely unregulated in India. The only exceptions are what Indian law deems to be 'games of skill', such as rummy and horse racing. Additionally, some states operate lotteries which can be entered from across India.
The source of this dates back to colonial times, and this Public Gambling Act of 1867. This prohibits both the operation and visiting of public gambling houses in India. Additionally, the Information Technology Act 2000 prohibits the publication and transmission of information that can corrupt people. However, neither forbids online gambling directly.
Attempted block on online gambling
The only serious legal attempt to restrict online gambling in India came in May 2011, when India's central government passed the Federal Information Technology Act 2011. This tasked India's internet service providers (ISPs) with blocking (among other things) online betting websites.
At best, this law has proven to be ineffective. With thousands of betting websites out there, critics of the act argue that in practice, it is virtually unenforceable. It has certainly done nothing to prevent online gambling operators from directly targeting the lucrative Indian market. Nor has it deterred Indian gamblers from using these websites.
Sikkim's lone stand
Although India's central government has proven unwilling to regulate India's online gambling market, one state, Sikkim, has been keen to embrace it. In 2009 the state started taking applications for online gambling licenses, with the aim being to issue the licenses in 2010.
Applicants included the likes of Betfair, Ladbrokes and 888. However, uncertainty as to whether Sikkim has the legal authority to issue such licenses has seen the process stall. But with the state already operating its own online lottery, it's clearly a strong proponent of online gambling regulation.
An uncertain future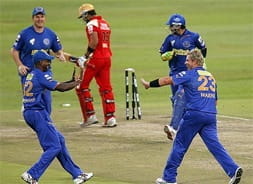 There can be no doubt that India's online gambling market, if fully regulated, could be a significant source of tax revenue for the state. Indeed, estimates suggest that at current levels, a fully regulated online gambling market in India could generate as much as $1.5 billion in tax.
Additionally, there have been calls to regulate sports betting, to help get on top of match-fixing and other forms of corruption in India's most popular sport, cricket.
Nevertheless, Sikkim asides, there seems to be little enthusiasm at a central and state government level to regulated online gambling in India at this time. As a result, it seems unlikely that this will change in the short term.
Timeline
2011: Head of the International Cricket Council calls for sports betting to be regulated in India, to help combat match fixing
2011: India passes Federal Information Technology Act, requiring ISPs to block gambling websites
2010: British government calls on India to regulate sports betting
2010: Doubts about whether it is permitted to issue licenses sees Sikkim licensing process stall
2009: Sikkim announced operators can apply for online gambling licenses; several big operators apply
2008: Information Technology Act 2000 amended
2000: Information Technology Act 2000 passed
1897: Public Gambling Law amended to include more regions
1867: Public Gambling Act enacted, applied to all 10 states under British control