Schleswig-Holstein issues new gambling licenses
The German state of Schleswig-Holstein has issued three new sports betting licenses, but remains committed to joining Germany's other states as a signatory of the Glücksspielstaatsvertrag.
Three new licenses issued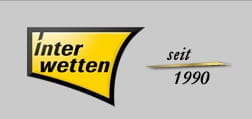 BETVICTOR, Bet90 and Interwetten were confirmed as Schleswig-Holstein's latest licensees under the terms of its own Glückspeilgesetz on Monday, December 4, 2012. This brings the total number of sports betting operators licensed by Schleswig-Holstein to 15, with another 23 licenses currently under consideration.
However, the state's ruling coalition has voiced its disapproval at the news, while reaffirming its commitment to sign the rival Glücksspielstaatsvertrag.
No change in policy from coalition
The news hasn't been received well by all, however. Ralf Stegner, chairman of Schleswig-Holstein's SPD party – a key member party in the ruling coalition – was left unimpressed:
"We regret that licenses have, once again, gone to Malta and Gibraltar," Dr Stegner commented. "This is a result of the poor legislation pushed through by the [CDU-FDP coalition], and demonstrates why it must be repealed as quickly as possible."
Despite opposition to the treaty from both the European Commission and Germany's own competition watchdog, Schleswig-Holstein's current government remains committed to signing the Glücksspielstaatsvertrag. As such, this controversial chapter in German gambling law looks set to rumble on.