Online gambling law Brazil
Unlike many South American nations, Brazil has yet to regulate much of its gambling market. Thanks largely to antiquated legislation (much of which dates back to the Forties), at present only horse betting and lotteries have been regulated in Brazil. Online gambling has not been regulated.
| | |
| --- | --- |
| Brazil | |
| Population | 193,946,886 |
| Language | Portuguese |
| Online gambling regulation | None |
| Currency | Real |
| Legislative authority | National Congress |
| Percentage of population online | 45.00% |
Latest articles
Governing the internet with WWII-era laws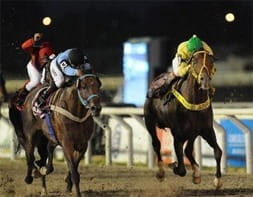 Like almost all other forms of gambling, online gambling – be it sports betting or online casino gambling – has yet to be regulated in Brazil. The origins for this can be traced back to the Forties.
In 1941, Brazil enacted the Criminal Contravention Act, which outlawed all forms of unauthorized sports betting. This was followed in 1946 by a decree from President Dutra, which outlawed many further forms of gambling. This included a ban on all bricks-and-mortar casinos.

At present, the only fully regulated, open forms of gambling are:
Lotto
Horse betting
Bingo
Further forms of sports betting are available through state-backed operator CAIXA.
Flying in the face of the lawmakers
Nevertheless, many foreign online gambling operators offer their services to Brazilian customers regardless. Most are happy to process transaction from Brazilians, and some support locally popular payment methods such as e-wallet Boleto Bancario. Many offer Portuguese language versions of their websites, with content targeted at Brazilian consumers.
In all, it is estimated that the unregulated portion of the Brazilian gambling market may be worth in excess of $5 billion. Indeed, in 2010 alone, estimates suggested Brazilians spent $4 billion gambling online.
This figure is likely to grow, with broadband penetration and 3G 'smart' mobile telephone ownership in Brazil increasing.
Failed legislation
Nevertheless, Brazil is considered to be one of region's strongest opponents to online gambling. But its attempts to block online gambling have been mostly unsuccessful so far.
In recent years, various forms of legislation designed to block Brazilian customers from using online gambling services have been presented. But although many of these have enjoyed presidential support, none have been enacted:
In 2008, the legislation along the lines of the USA's Internet Gambling Enforcement Act was tabled before Brazil's congress.
In 2010, an attempt was made to block financial transactions between Brazilian gamblers and online gambling operators in the Senate.
Additionally, attempts were made to force Brazilian internet service providers to block online gambling websites in 2009.
Indeed, some politicians have openly questioned whether a ban on foreign operators (who dominate the Brazilian online gambling market) could ever be effectively policed. These voices include senator Alves Filho, a known opponent of online gambling regulation.
Change unlikely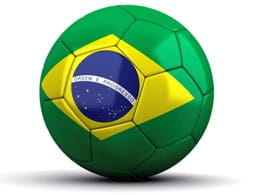 Although no new significant legislation has been tabled since, it seems unlikely that Brazil will make moves to regulate online gambling any time soon. Politically, the country remains largely hostile to the idea, and there are several complicating factors:
The World Cup in 2014, traditionally a time when Brazilian football betting booms.
The possibility of lifting the ban on land-based casinos in Brazil, to enable it to become a regional casino gambling hub and drive tourism.
With state-backed monopoly CAIXA being the sole regulated operator Brazilians can turn to in order to bet on sports such as football, the government may wish to protect this monopoly to make the most of it.
Likewise, the notion of legalizing casino gambling in order to turn Brazil into a regional gambling hub akin to Las Vegas and Macao – which has found some favor in Brazil due to its direct economic benefits – could also complicate matters further.
Timeline
2010: Brazilian congress fails to pass bill blocking Brazilians from performing financial transactions with online gambling operators.
2009: legislation to force ISPs to block online gambling website in Brazil fails.
2008: Bill to outlaw online gambling tabled, fails to be passed.
1946: Presidential decree bans several forms of gambling, including casinos.
1941: Law bans unauthorized sports betting.