Videoslots Interview with Lucas Godwin
We'd first of all like to thank Lucas Godwin, affiliate manager for Videoslots.com, for agreeing to talk to BestOnlineCasino.com. Videoslots.com is one of the gambling industry's brightest new online casinos.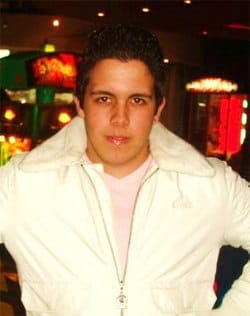 Lucas, for the benefit of our readers who may be unfamiliar with Videoslots.com, can you tell us a little bit about the casino and its history? Videoslots.com is a Malta and Curacao-based company, whose Swedish owners have been in the iGaming industry for over six years. Our daily operations are run out of Malta and we strive to offer the best online casino on the market. Since March 2011, Videoslots.com players have won approximately €10 million.
The team at Videoslots.com always strives to do its utmost – be it helping out players with queries in a very small timeframe, or working closely with our affiliates to help them get the best deals or personalized marketing material – in order to maintain the stellar reputation that Videoslots.com has.
What do you feel are the most important things an online casino needs to offer to its customers to be successful? An online casino needs to offer to its customers data privacy, secure transactions with swift payments, and a good choice of payment methods. Also, a vast range of games and constant new promotions, to give players more incentive to keep playing and enjoying themselves, so they have the best casino experience possible.
And last but not least, is to have a dedicated and professional customer support service for players and affiliates, to keep a fresh, close and friendly relationship with them.
I can honestly say that Videoslots.com meets and exceeds all these expectations. Combining all these together is the reason why Videoslots.com is becoming one of the most reputable and strong brands in the industry.
Videoslots.com is powered by Microgaming software. What advantages does this offer players? Microgaming is the leading provider of casino games. Their innovative product, QuickFire, offers state-of-the-art flash casino games played directly through the browser. Videoslots.com has an exclusive arrangement with Microgaming, providing us with all of their available QuickFire games.
We now offer over 320 flash games, and can add 3-15 new games every month. Other casinos have a selection of QuickFire games, whereas we have them all. So that gives us the competitive edge.
What is the largest prize ever won on Videoslots.com, and which game was it for? Big wins that are continuously being won in progressive video slots like the Dark Knight and Mega Moolah. But we have had a player who €120,000 in roulette in just one hour of play!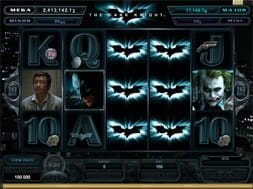 Do you have a favourite story about a particular prize winner?
We have a guy, Mike, who plays and reviews our games for our Game Of The Day at Videoslots.com. When he started playing last year he had €10 on his bankroll. At that time he played and reviewed one game a day, and his €10 lasted for 67 days!
He promotes responsible gaming, is honest in his opinions about the games, and is an important channel for us when it comes to communicating our values. He is our favourite prize winner, and we wish him many more big wins in the Videoslots.com casino.
What safeguards does Videoslots.com have in place to help vulnerable players gamble responsibly? We see online casino games as a positive form of entertainment for adults. Most players share this opinion, but there is a small percentage that let gambling become too big a part of their lives. If one feels that their gambling is a problem, we can help them gamble responsibly. If requested, we can adjust how much money you are able to deposit and also close one's account for a desired time period.
If a player feels that he/she needs to talk to a professional about their gambling, we advise them to contact one of two independent organizations immediately: GamCare and Gordon House.
On top of that, we have our customer support to guide the players through any of the issues they have.
What does Videoslots.com do to ensure customer data is secure? Since players trust us with their personal details, and also payment details, we have made sure we have the safest environment possible set up. All payment transactions are encrypted, and the player's data is kept in secure servers. No passwords are saved.
We have ZignSec mobile verification, so players need to verify their mobile phone number when registering, and when they make a deposit. This means that a fraudster would need the player's login credentials, mobile and credit card in order to do any harm.
Do you have any interesting new games in the pipeline?
At Videoslots.com there are always interesting games in the pipeline. We have just added eight new ones: six video slots and two blackjack games. We add 3–15 new games every month, to stop the players getting bored. so we like to keep our site fresh by continuously updating it with the latest games.
For the coming month, we will be adding another three games: Untamed Wolf Pack, Mugshot Madness and Spanish 21 Blackjack Gold. And we still have the possibility of adding even more ones, so I encourage everyone to stay tuned to our latest news and updates.
Do you have any exciting promotions or forthcoming events you'd like to tell our readers about?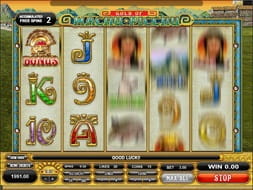 Sure! We have a €3 free no-deposit bonus, available to new players from Austria, Belgium, Finland, Germany, Greece, Holland, Iceland, Norway, Portugal, Sweden and the UK. This bonus is automatically added to the player's account upon registration, and can be used immediately.
We also have a 100% welcome bonus up to €100 on first deposits.
We also have our weekly reload bonuses, which varies from 100% up to €100, to 50% up to €200. That way, players have an incentive to stay active on the website and play their favourite games with their bonuses.
We strive to give players the ultimate casino experience. That is why we are now offering our online casino players poker! Videoslots.com poker launched on August 14, 2012. It is also powered by Microgaming, offering a wide range of cash games and guaranteed tournaments.
We have several new-player freerolls, players can compete in our Happy Hour tournaments, and we have a nice welcome bonus of 200% up to €500 on the first deposit – and much more. Everyone can check out www.videoslots.com/poker for more information.
As for forthcoming events, we would like to let everyone know that we will be at the Barcelona Affiliate Conference from October 11-14, where we are organizing meetings for our prospective affiliates.
What can you tell us about Videoslots.com's future plans? We will be launching the mobile version for Videoslots.com. Games on Videoslots.com Mobile will be good to play on any mobile browser which supports HTML 5.
We will be launching a live casino as well. Videoslots.com players will be able to play live casino games, with real dealers and croupiers, in real time!
Finally, is there anything you'd like to mention here that we haven't covered? I would like to invite everyone to try out or games for free directly through their browser (with no download required), to enjoy their time playing at our slots, and experience the sensation of online casino at Videoslots.com.
I'd also like to invite them to like our Facebook page and stay tuned for our latest promotions and other exciting news.