Unibet Casino Interview with Daniel Eskola

We'd first of all like to thank Daniel Eskola, the head of gaming at Unibet Casino, for agreeing to talk to OnlineGamblingPal.com. Unibet Casino is one of the longest-running and most established casinos on the internet.
Daniel, how long has Unibet Casino been in operation for?
Unibet has been operating since the end of the Nineties. We launched our first casino product in 2003 with Net Entertainment, the Swedish-based supplier.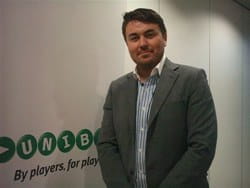 As an operator, what do you feel are the key elements to offering customers a good online casino experience?
From our point of view, one of the important aspects of running a good casino is offering a lot of good content. We try to pick out the best suppliers to ensure we had a steady stream of new and exciting games for our players. Some games are for the more recreational market, and some are for the hardcore element, who want to place some big bets.
So we have a multitude of content suppliers. We have Net Entertainment, we have Evolution Gaming as our live casino software supplier, and we work with two different open platforms – companies that act between us and a variety of smaller suppliers.
So that's one side. The other is to have a bonus system which rewards the loyal players with bonuses, free spins, casino tournaments, etc. So we try to ensure players get good value by playing with Unibet Casino.
You mention prizes. What is the largest prize ever won on Unibet Casino, and what game was it for?
In 2009, we had a Dutch player who staked €1.25 in Mega Fortune (whose jackpot recently exceeded 10 million), who won €4.3 million. That's quite a huge win – especially considering he only bet €1.25!
Do you personally have a favourite story or anecdote about one of your big prize winners?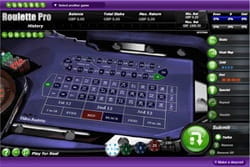 We recently had a Dutch player deposit about €300. He was using the Martingale strategy, where if you lose, you double the stake. It's a very high-risk strategy – nothing I'd recommend – but this player had an amazing run, and just playing roulette he turned his €300 deposit into over €100,000 in just two days. I thought it was amazing how he avoided bad luck in critical situations.
Do you have any new games you'll be introducing soon, and if so, what prizes will be on offer?
The games we're launching in the coming months are aimed more at the recreational player. They're about offering a good experience by ensuring your money lasts a little bit longer, and frequent wins. Some have high volatility, meaning that money can be spent quite fast, but you have the opportunity to win big.

A few days back we launched Jack and the Beanstalk, which is based on the children's story. It's started well, but there's no really huge wins or jackpots in those sorts of games. You can bet high on them, but it's more about having fun.
What reassurances can you offer players regarding data security and fair gaming on Unibet Casino?
We ensure that both our systems and our suppliers are tested regularly by third-party security companies. So we can present certification that systems are functioning, that there are no problems with random number generators, or anything like that.
We also invested a lot in our own fraud department and advanced fraud systems. This detects if something is not as it should be. We make sure we investigate cases as they appear.
When it comes to credit card information, we ensure that we're PCI compliant. There have been scandals in other industries. It puts extreme demands on us, but we just got our yearly PCI compliance approval.
On a similar note, what does Unibet Casino do to ensure responsible gambling, and that players gamble within their own means?
All players can set their own spending limits. If you can afford to spend a few hundred Euro, you have that possibility. But we're very strict on changing those limits, to protect that small percentage of players who may have an issue.
We also have self-assessment tests online. You can then see if you're at risk. You can also self-exclude yourself at any point very quickly. You can close your account permanently, or for a certain amount of time. We won't send out any promotional material until the exclusion period has ended.
We analyse our database as well to see if anyone is playing too much, or if the deposits are too frequent.
At the moment, it's a very exciting time in terms of gambling legislation and reforms across Europe. Is Unibet happy with the direction these reforms are going in?
A few countries have taken a good approach. They have reasonable taxation levels, to ensure we as an operator can make them a competitive offer.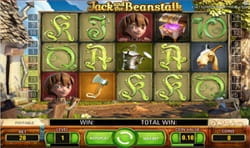 Certain markets have taxation levels that are too high. If it's taxed too highly, you'll have too many players playing on unregulated sites. With decent taxation levels, there's good protection for players.
We're going live in Denmark on January 1. That's one of the key markets for Unibet. We're keen to see how that goes, and hope that the regulator stamps down on those operators that stay on the black market.
Has Unibet Casino been affected by the economic problems in Europe?
In our last quarterly result, Unibet Casino posted its third all-time highest quarter in a row. So it seems the online gaming industry is quite resilient to the economic problems in Europe.
That's not to say that we're not unaffected. If times were better, potentially there'd be more players playing. But all-in-all, it's a growing business. People still seem to enjoy a dabble on the casino, despite the harsh times.
Given the boom in mobile internet usage, what plans does Unibet Casino have in this sector?
On the sports betting side, we've had mobile betting for quite a while. We are seeing a trend where a lot of players enjoy using their mobile device to place bets.
We want to be able to offer casino games as well. The strategy is, like the desktop site, to have premium suppliers supply us with good content, and we make that available on players' mobile devices through our casino tab. Slot games, roulette, blackjack, those sorts of games.
We're looking forward to seeing how the casino part of the business will do on mobiles and tablets. The suppliers are definitely improving their mobile products. Everyone's on the train now, and wants to make some really good games.
With Christmas close, are you running any promotions for the festive season?
At the moment we have our Christmas calendar, which has a different promotion each day. But I can mention that we recently had our first live blackjack tournament during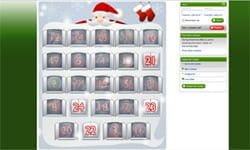 the Unibet Open, our poker tournament. It was a knock-out tournament, with a prize of €8,000.
It was extremely well-received by the players, so we've decided to hold another one. We have extended the qualification to NetEnt Casino as well, so hopefully we will have a good blackjack tournament in progress soon.
Additionally, we've also been running a €1 million casino prize draw, where one player can qualify and have a one-in-100 chance to win a million (with a guarantee of €10,000).
We've had one person draw already, but unfortunately for him, he drew three €10,000 envelopes. So he didn't get the million. But maybe next time.
What can you tell us about Unibet Casino's future plans?
We want to find the best content out there, and combine that with really strong promotions. We're analyzing which games our players will enjoy.
We're going to ramp up the casino promotions going forward into next year. Each month there's going to be something new and exciting that our players will enjoy, asides from the regular great games we offer.
And is there anything else you'd like our readers to know about that we haven't covered?
Two of our jackpot games are running hot, so to speak. We have Mega Fortune, which is over €5 million, and Hall of Gods, which is also over €5 million. Both can be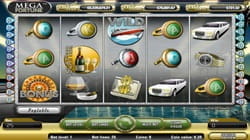 won with small bets, like €1.
Hopefully we'll soon be able to say that one of our Unibet Casino players has taken home the big win.
Just in time for Christmas…
Exactly! I'm looking each day to see if one of our players has won it or not.
Fantastic. Thank you very much for answering our questions, and best of luck for Christmas and beyond.