Karamba.com Interview with Peter Wiersma
First of all I would like to thank Peter Wiersma, Affiliate Team Leader at Karamba.com for inviting Online Gambling Pal to interview him today for onlinegamblingpal.com. It is the first time we are interviewing a scratch card operator in this series of interviews and who better to start with than Karamba.com?
How long has Karamba.com been in operation?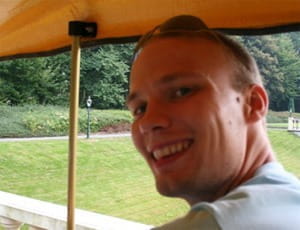 After our success with scratch2cash and Hopa.com, we launched in May 2010 with
Karamba.com
mainly because we noticed that players that like the scratch cards also like the instant games and the slots very much.
What advantages does Karamba.com offer compared to the competition?
Talking about scratch cards, we started the whole popularity of online scratch cards and the competition isn't nearly as close as they would like to be. For the players our games are recognizable from the offline industry. Our games are secure and easy to play, we have over 100 games. This means you don't need to download them as with other casinos. This is also true of the slots and instant games. All these mean that we are market leaders.
What is the largest prize money ever won by a player on Karamba.com and which game was it?
The biggest winner won €1,000,000 with the Super 3 Wow. This is a traditional scratch card game.
Can you tell us a story or anecdote about one of your big prize winners?
I have two short stories. One guy won €20,000 twice within one month. The game was called Happy Birthday and he won during the month of his birthday. He told us he had never had such a wonderful birthday present.
The other story was a woman who won the €1,000,000 prize. Two years before she won €100,000 through another brand of ours. Later on she won the €1,000,000. She thought at first that she had won €10,000. After our support team called her to confirm, she started screaming and was completely over the top. The support team had to call her back later on to let her cool down.
She told us she was struggling with a lot of things in her life. She told us however that she felt like the luckiest person on earth.
Our readers would be interested to know which the most popular scratch card games you offer are.
We have two very popular ones which are 7th Heaven and the 3 Wow game. They are traditional scratch card games instantly recognizable from the offline world.
Do you have any plans in the pipeline to offer new games? If so which games and what prizes can be won?

After having launched the monopoly game that we developed in partnership with Hasbro, we have launched Spiderman from Marvel. Everybody knows Spiderman from the Marvel comic books. We will be getting more branded games like the one from Hasbro and Marvel.
We are creating more or less four to five new games per month which is a huge number compared to our competitors.
What tips can you offer a player when gambling online?
You should play the game that you enjoy the most. Start very low and build up until your budget allows. Stick with the brands you trust such as Karamba.com
How can you reassure and what would you recommend to players regarding data security and fair gaming?
All our games are being checked by an external company called i-Tech. This is a company that checks if our games are random. We are only working with the best most secure payment methods in the world. We also work with McAfee to secure the environment.
What does Karamba.com do to ensure Responsible Gaming and gambling within players' means?
First of all we do not approach our players aggressively to push them to make a deposit. We have a whole team available dedicated to identifying players with gaming issues. If a player tells our support agents that they have an issue we will advise them. They can close their account or set limits to their budget per week and per month.
What is the biggest current jackpot you offer players?
We always have one main non progressive jackpot which is €1,000,000 which can be won every minute of every day. It can be won like ten times a day theoretically. It is different from a progressive jackpot which needs to build up and is usually won every five years or something.
Which current promotions are you running?
We have a lot of very interesting promotions on top of our regular bonuses such as chances to win vacations, iPads and Smart Cars for example.
Can you tell us about your future plans for Karamba.com?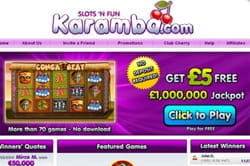 Karamba.com
is already one of the most popular online casinos of its kind. Karamba just got started and we are introducing around four to five new games every month. We have a very high payout with high bonuses. We are the world leading scratch card operator, it's a gaming brand. We want to increase the number of games basically and offer players and the best service that they deserve. We are already on mobile as well.
Are there any further things we have not covered that you would like our readers to know?
If you make your first deposit today, I will make sure to increase your first deposit with 150% instead of the standard bonus. All you will have to do is use the bonus code KARAMBA150. So that is an exclusive we can offer your readers.
On behalf of the whole team at Onlinegamblingpal.com, I would like to thank you again Peter for taking the time to answer our questions and for the unique insight you have given us into Karamba.com. Good luck for the future!