South Wales sports bettor embezzled over £68,000 in benefits
15-03-2016
A South Wales resident faces a 10 month-prison sentence, suspended for 1.5 years. The defendant in question, Chung Fong,
unrightfully claimed benefits worth over £68,000
. He used the money to bet on sporting events, while his wife's bank balance amounted to a whopping £200,000.
Blew away everything on gambling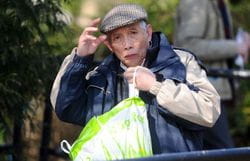 Fong collected £64,451 in cash courtesy of his
fraud practices
, after police arrested the 75-year-old twee years ago. The South Wales gambling addict stated he wasn't aware of his spouse's bank balance. Fong also claimed that he had sold his business and that he had frittered away the proceeds on gambling.
No access to bank accounts
As a result of his
gambling problem
, his family had denied Fong access to his wife's bank accounts. For that reason, the 75-year-old was actually right when he claimed he didn't know how much money his spouse had sitting in the bank. A judge in the Newport Crown Court acknowledged Fong's betting problem, which was the reason why the South Wales started claiming benefits.