Underground gambling den discovered in China
07-06-2016
Black-market gambling is a big problem in China due to the lack of legal options. That's why authorities have their hands full with underground casinos. One of the latest cases includes a clandestine poker spot nestled in Beijing. A journalist visited the black-market establishment and noted how players
gambled away millions of yuan
.
High-stakes card games at illegal casino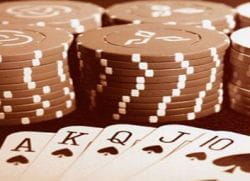 The club stimulates customers to step up their gambling with the help of players who work for the illegal poker den. The journalist decided to investigate the matter after he had received information about the
black-market casino
. After getting through a comprehensive screening process, the reporter was able to play card games at the Beijing-based apartment building.
Uncommon requirements
Surprisingly enough, some players even put at stake real estate contracts whilst playing card games. The journalist witnessed how gamblers wagered up to thousands of yuan as they are required to bet at least 5,000 yuan. Blind betting is another unusual requirement at the
illegal casino
, which is open for business between 2.30pm and 9pm. It also features criminals who offer loans to punters who run out of cash.