Perth resident crams his wallet with $2.7 million poker bonanza
06-09-2016
The Crown Perth casino has celebrated a big winner thanks to the Progressive Poker Jackpot. The lucky gambler
pocketed a $2.7 million windfall
whilst playing poker at the Australian gambling parlor. A spokesperson for the casino revealed that the progressive jackpot is available on multiple poker games, allowing players to attain the millionaire status.
Currently worth $1.12 million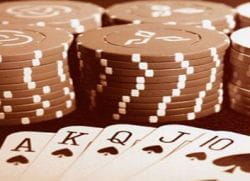 Another customer collected a
Progressive Poker Jackpot worth over $1 million in cash
only a few days ago. In the meantime, the life-changing cash prize has climbed to a stunning $1.12 million. Needless to say that playing poker at the Crown Perth casino can be an extremely rewarding business thanks to the Progressive Poker Jackpot.
Poker games linked to progressive prize
Players have to use the progressive jackpot bet whilst playing poker in order to be eligible for the Progressive Poker Jackpot. The spokesperson for the casino added that the life-changing bonanza is available on:
The Perth-based gambling parlor recently launched two new poker titles, which are also linked to the Progressive Poker Jackpot.