Third lotto triumph for Scottish family
01-06-2016
Some people seem to get all the luck, such as the Fry family from Scotland. Their first windfall dates back to 2010, when one of them
hit a £1.151.496 jackpot
thanks to a winning lotto ticket. Last year, Margaret Fry won a whopping £20,000 in the lotto. Their latest windfall is worth a stunning £1 million.
Too much to pay out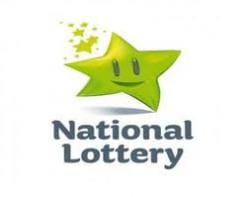 Five members of the Fry family set up a syndicate in order to play the lotto on a weekly basis. 90-year-old Peter Fry discovered the latest jackpot when he visited a local grocery store to verify a couple of lotto entries. The shop clerk told him that he couldn't pay out the cash prize due to the large amount. At that moment, Peter Fry didn't realize that it was a
£1 million fortune
.
In disbelief after third jackpot
The Fry family called the National Lottery to check how much they had won. They were caught by surprise by the magnitude of the bumper win. Peter's wife described the experience as 'surreal', telling a lottery official she would
need to come down from cloud nine
before deciding how to spend the money. One thing's for sure: The Fry clan is the luckiest family in Scotland.