Scottish seniors land £1 million lotto bonanza
03-02-2016
Arthur Howard will celebrate his 74th birthday with a symbolic check that represents a staggering gambling win. The Scottish pensioner has become an instant millionaire after
winning £1 million in the Euromillions lottery
. Arthur buys multiple lottery tickets every week, and that habit has now paid off.
Loyal lottery player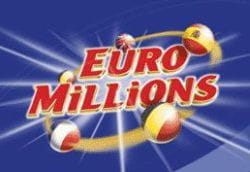 The East Kilbride resident stated that he could not believe it and was still in shock given the large size of the payout. Arthur
spends nearly £80 a month on lottery tickets
, which he tends to purchase at a retailer in his hometown. He didn't realize he had won the jackpot when he returned to the store to verify the tickets.
Emotional moment
Although Arthur still couldn't believe it, he decided to inform his son Alan about the bumper win. The pensioner first tried to call his spouse Emma but he couldn't reach her. For that reason she didn't had a clue what was going on when she arrived home. Arthur started crying when he told his wife about the
£1 million lottery jackpot
.