Lotto buddies from Canada land $1 million jackpot
07-10-2016
Playing the lotto is twice as fun when you buy tickets with a good friend. Ask John Gabor and Alvin Wick, who have become significantly richer thanks to their shared hobby. The two buddies from the city of North Battleford (Saskatchewan)
snagged a $1 million lotto bonanza
.
Lotto persistence paid off
One of them noted that they have been buying tickets for the Western Max lotto for 14 years, while they purchased the lucky entry at a local gas station. $1 million may seem a lot of cash, but it's in marked contrast with a
$60 million jackpot
. A fortunate gambling enthusiast from the village of Neville took home that
multimillion jackpot
, according to a spokesperson for Saskatchewan Lotteries.
Diverse selection of gratifying games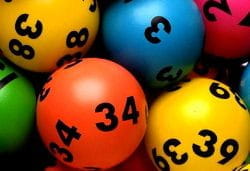 People who buy Saskatchewan Lotteries tickets also support the local community, including recreational and cultural groups. Players can choose from multiple games, such as:
Lotto Max
Western Max
Lotto 6/49
Western 6/49
Pick 3
Canadians definitely have a weak spot for the Lotto 6/49 due to the staggering winnings. A couple from Abbotsford (British Columbia) can bear witness to that fact as they
cashed an eye-watering $9.7 million
.