Jamaican goes incognito to claim $1.99 million lotto jackpot
17-08-2016
Some jackpot winners wish to remain anonymous in order to avoid publicity, which is also the case with a man from Jamaica. The fortunate gambler in question, who goes under the pseudonym 'A Murray',
landed a $1.99 million lotto windfall
. Murray wore a disguise when he claimed his life-changing jackpot.
Winner hides identity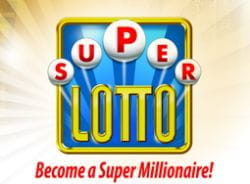 The IT consultant used a wig, make-up, fake moustache and beard to hide his identity. Although a $1.99 million jackpot can be described as 'life-changing', Murray puts it in perspective as his spouse and children are way more important in his life. "Of course I'm happy with the
massive lotto win
, but the love of my family is life's greatest blessing", the winner commented at the lotto head office in New Kingston.
Wake-up call
Murray discovered he had won the
stunning lotto jackpot
a couple of days after the draw. A buddy commented that a Barbican-based retailer had sold a $1.99 million ticket. That was something of a wake-up call for Murray as he bought his tickets at the same store. The information technology consultant rushed to his car to find the lotto entries, and luckily, the winning one was still there. Murray said he has no immediate plans for the windfall, except to put the money in the bank and invest wisely.