Impulse purchase results in $10.6 million lotto jackpot
18-11-2013
Impulse purchases can lead to customer remorse, which is not always true. On the contrary, an Auckland man took home
$10.6 million
in cash
thanks to a Powerball ticket which he bought impulsively. The lucky winner tends to buy Lucky Dip tickets at a Botany Junction Four Square shop based in a suburb of Auckland.
Check your Powerball ticket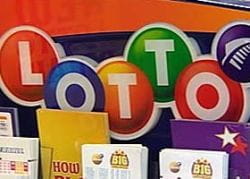 "Normally, I only purchase Lucky Dip tickets, but the 'Live It Up This Summer' campaign made me decide to try a Powerball ticket," the lucky winner commented. The owner of the Botany Junction Four Square establishment texted him about the
lucky Powerball ticket
that was bought at the shop. He urged the customer to verify his lotto tickets.
$10.6 million instead of $500,000
"The next day I visited the store to verify the tickets. The
lotto terminal bleeped
, causing some excitement. Initially, I assumed it was a $500,000 jackpot. But when I presented the Powerball ticket, the shop owner explained me that it was actually a $10.6 million windfall," the Auckland resident commented.
Life-changing jackpot
The winner said he has no immediate plans for the windfall, but hopes it will change his life for the better. "I'm excited to spend less time at work and focus more on the things I like. The lotto cash enables me to purchase a house, while we also plan to enjoy a
nice trip abroad
. One thing's for sure: the staggering Powerball jackpot has turned our world upside down," he added.