Golf career thanks to $20 million lotto jackpot
06-07-2016
Most golf enthusiasts definitely prefer to enjoy their beloved pastime rather than working. A
$20 million lotto windfall
allows an Aussie to quit his job and focus entirely on playing golf. Actually, the businessman from the city of Gold Coast (Queensland) has already resigned his job.
Unbelievable event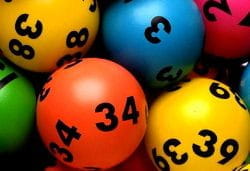 The fortunate gambler in question, who has opted to remain anonymous right now, bought a 50-game QuickPick ticket at a local news agency. He stated that he could not believe it and was still in shock given the large size of the payout. At first, the golf enthusiast thought it was
someone who wanted to sell him something
, but it turned out to be a lotto customer service representative.
News agency brings good luck
In addition to handing in his notice at work, the tradesman plans to clear his mortgage. He will also use the
$20 million windfall
to renovate his home. His lucky 50-game QuickPick ticket from the Oz Lotto featured the numbers 43, 41, 37, 14, 9, 2 and 31, plus the bonus numbers 1 and 17. In the past 14 months, three other winners purchased their lucky tickets at the same news agency in Gold Coast.