DuBois resident scoops $450K cash prize
12-07-2016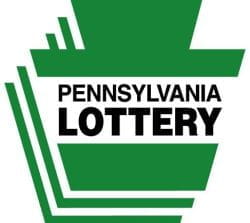 The Pennsylvania Lottery has handed out a
check for a $450,000 jackpot
to a 70-year-old nurse. Janet Kupko bagged the stunning windfall thanks to a lucky Cash 5 ticket. The semi-retired woman has hired a financial planner while the enormity of her windfall is still sinking in.
Astonishing discovery
Her lucky lottery ticket features the numbers 8, 12, 13, 28, and 35, read a statement from the Pennsylvania Lottery. Kupko bought the winning entry at a local convenience store, and she verified the numbers online. The 70-year-old woman couldn't believe her eyes when she discovered that she had won a whopping $450,000 in cash courtesy of a
lucky Cash 5 ticket
.
Retirement cash
The DuBois resident worked more than 25 years as a nurse at a local hospital, followed by a part-time job. In the meantime, the 70-year-old has handed in her notice at work following her
success in the lottery draw
. Kupko plans to share her winnings with her family, while she regrets that her husband isn't able to witness the exciting event.