Canadian lotto millionaires keeping their jackpot a secret
05-10-2016
A couple from the Canadian city of Abbotsford (British Columbia) will be enjoying a much more comfortable life thanks to a winning lotto ticket. Daniel and Kelly Schulli
crammed their wallet with an eye-watering $9.7 million in cash
courtesy of the Lotto 6/49. Strangely enough, the life-changing jackpot remains a secret for three of their four infants.
Life-changing experience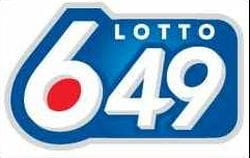 After winning the $9.7 million
lotto bonanza
, they told one of their children about the stunning win. The Schullis prefer that their other kids discover the amazing event through the news. Daniel learned about the dazzling lotto win at a local retailer, where he verified his ticket. The lucky winner described the event as
'unreal'
, telling a British Columbia Lottery Corporation (BCLC) official he would need to come down from cloud nine before realizing what had happened.
No immediate plans
Daniel immediately informed his wife about the
staggering lotto win
, but she wasn't available due to her work obligations. Kelly initially thought her husband was taking her for a ride, and therefore she ignored his phone calls. The Schullis plan to speak to a financial adviser and currently don't have any plans for their prize money, although Daniel considers to replace his 20-year-old car.